When we were younger, many of us spent a lot of time wondering when we would grow up so we could finally be adults. How is that going now? If you haven't clocked it yet, let us be the first to tell you: adulthood is a major scam and these 14 things prove it:
1. You have to feed yourself.
This is one sure sign of adulthood being a scam. So you mean I have to come back to this house and my parents don't have food waiting for me? My mother is not offering me extra meat? Wow, so I have to look for what I will eat on my own? This is betrayal.
2. You start to manage meat and fish.
When you actually manage to feed yourself, you realise how much turkey and Titus costs in the market, no one will teach you before you start rationing the meat and fish you eat. Especially with this one that Constable Sapa is in town.
3. You probably won't even be able to afford milk.
You see that three scoops of milk you always wanted as a child? You see that Milo you wanted to lick but were not allowed to? You probably won't be able to afford it. And even when you can afford it and can lick it the way you want to, you'll realise that it is not enough to soothe the pain of adulthood.
4. You are qualified for heartbreak.
You think adulthood is one land of bliss and romance until one person will invade your peace and then break your heart. Like, what exactly did I do to you people? Is it a crime to be an adult?
5. You have to pay your own bills.
From now on, rent is on you. Data subscription payment is on you too. Anything you buy or involve yourself in, you must pay for it by yourself. The literal definition of carrying your cross by yourself.
6. There are really no parties to attend.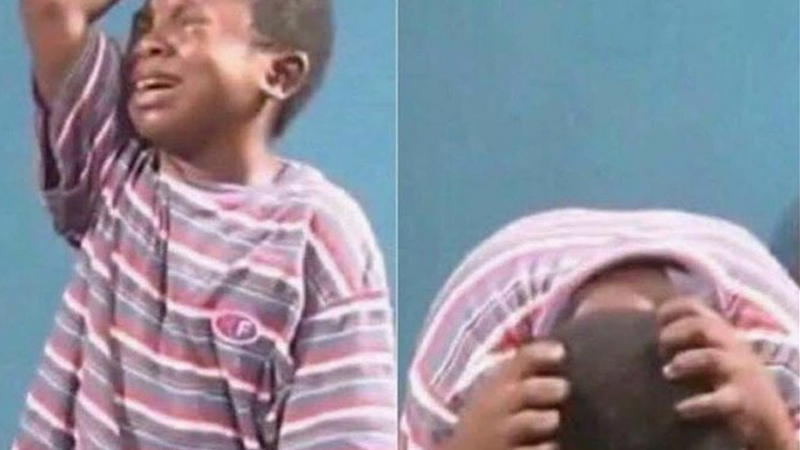 I blame Nollywood and Hollywood for making us believe that adulthood was all parties and popping outfits. See ehn, as an adult, there are not so many parties to attend. Take it from us.
7. And when there are parties to attend, you are too tired.
After working hard all week, when Friday night comes, you just want to curl up in your bed watching Netflix and laughing at tweets or TikTok videos. The party can take care of itself. You simply won't have the energy for it.
8. The sex you want so much, you won't get it.
You think you'll enter adulthood collecting knacks and snatching orgasms left, right and centre. LEEMAO. The lies. Either the sex is bad or simply just not available with the person you want it with. Eventually, you will turn celibate.
9. No more Christmas clothes.
The only thing you might get is a matching pyjamas set. And even that one is dependent on finding love. You that is constantly chopping heartbreak, where will that one come from?
10. You have to motivate yourself to get things done.
Because if you don't, who will? So, you have to motivate yourself to show up for work in time so they don't fire you. You have to motivate yourself to wake up in the middle of the night to put extra effort into your own personal development.
11. Nobody dashes you free money anymore.
Everybody is an adult now. Deal with it oh. The most they can dash you is urgent 2k. And the day you misbehave like this, they will probably drag you for it.
12. Your younger ones expect you to dash them money.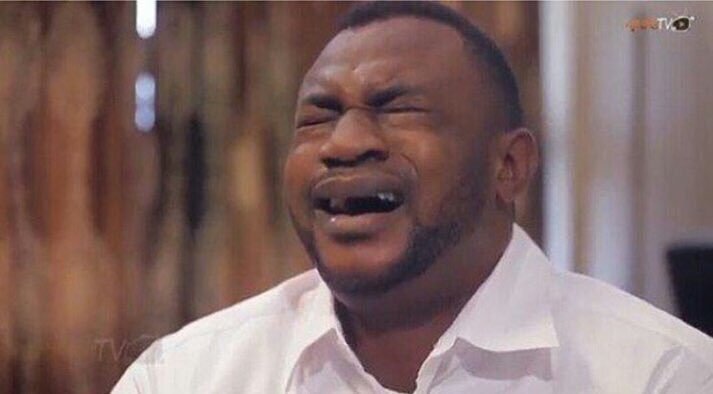 These ones don't know what is wrong with them. They don't know you are also expecting to be dashed money. The ghetto. LMAO, sorry dears, we are all corporate beggars in these streets.
13. Your parents and everyone around you suddenly expect you to be responsible.
Imagine that. Responsibility, when you are trying to survive and stay afloat. Wahala for who dey look up to me oh.
14. Expect to cry. A lot.
This is the strangest part of adulthood. You could be doing something unrelated to tears and you will feel the tears running down. Someone shouts at you too much and the tears come pouring down. Sometimes, you even schedule date and time to cry.
Yes, it do usually happen like that.
COMPONENT NOT FOUND: donation