These days, the prices of everything keeps going higher and higher. It's scary how you can afford one thing today and be unable to afford it the next week. It's almost as if the government wants us to dabble into blood money before we can afford anything at all. We need to go on our knees and beg whoever is in charge to please have mercy on us.
But before we do the actual begging, we have decided to fish out anybody who has done actual money rituals. If you know anyone who does any of the things on this list, please hold their clothes and don't release them until they introduce you to their herbalist.
1. They still eat sardines.
Do you know how much a tin of sardine costs now? Especially Titus sardine. It has jumped from being around N250 to N600. And that is what someone is still eating in the name of satisfying their cravings. Please hold them tight and beg them to introduce you to their herbalist. If you see anyone adding Geisha to their spaghetti too, please add them to the list.
2. They can still refill their gas cylinder.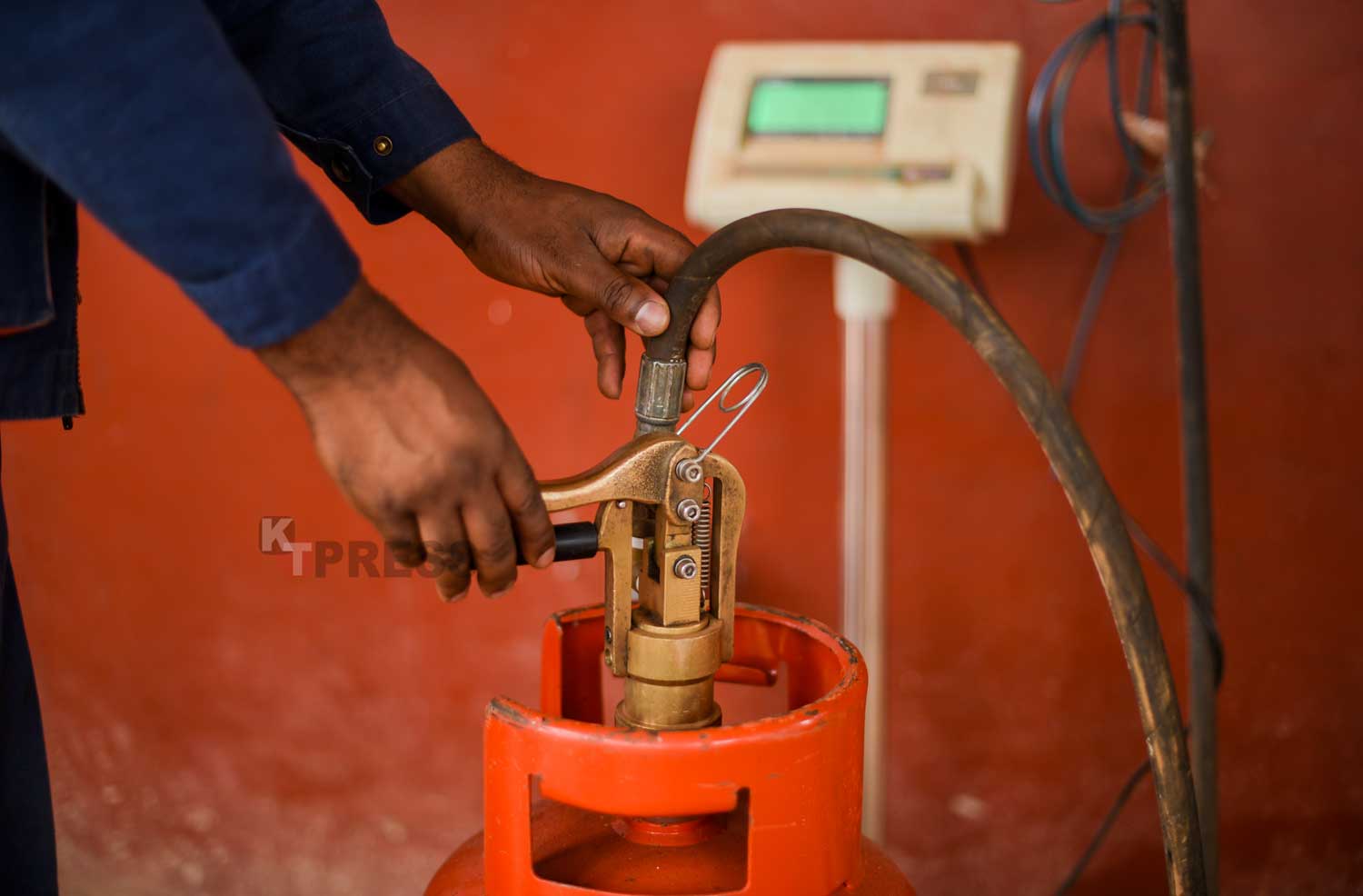 There is nothing you can tell me: Anyone who still refills their gas cylinder in these trying times is definitely seeing a herbalist on the regular. Do you know how much 1kg of gas costs now? If you see anyone that is still using gas to cook and not charcoal or firewood, please give us their number. We need them to connect us.
3. They have more than 2k in their piggyvest
More than 2k in this economy? And you believe we don't have ritualists walking around this life like normal people? We are not ashamed to say it: if you have anything above 2k in your account, you have done blood money. Tell us, who did you sacrifice?
4. They have a dollar account.
You still want to tell me that this category of people have not done money rituals? A dollar account when many of us are still battling to fill up our naira accounts? Ahan nau. Let's call money ritual what it is, please.
5. They are still eating beans.
A bag of beans reportedly costs up to 100k now. And this is what someone is eating regularly? If you tell me to show you someone who did money rituals without telling me they did money rituals, I will just enter their kitchen and drag out their bag of beans.
6. They are doing crypto.
Believe me, believe me not, crypto traders in this economy have done money rituals. Oh yes, they have. Where did they find the money to invest in cryptocurrency, if not through juju?
7. They are doing NFT.
In this tough economy, someone is minting NFTs and you think the source of their wealth is pure? This government has rendered us all penniless; where is anyone finding money to do NFT? Please call out money rituals when you see it, abeg.
8. They are in a serious relationship.
Being in a serious relationship requires financial commitments. You have to go on dates, buy gifts, do small cash gifts. How can one afford that in this economy where everything is upside down? Staying single is the best financial decision. Anyone who is doing love in this day and time, has plenty money and they need to show us the source.
9. They have money to run gen.
Fuel is too expensive. Anyone who isn't using candles definitely needs to declare their assets ASAP.
10. They can still afford to eat bread
A loaf of sliced bread is now about N700, if not more. What is worse, the smaller ones have increased in price and reduced in quality. Anyone who can afford to eat bread has definitely collected money soap from their herbalist. Please beg them to cut soap for us.
11. They still cook with palm oil and vegetable oil.
One question: HOW? Please show us the way nau, we are begging.
12. They still eat turkey and chicken.
A kilo of turkey is now around N2,500. How can you eat something that cost as much as human flesh and expect us not to suspect you? Please reveal the source of your wealth.
13. They eat Titus fish.
One Titus fish is now between N700 to N1,000. If you still eat it, there's nothing to say: you have done blood money.
14. They are still alive.
Yes oh, where are you finding the money to stay alive if not that you have done rituals? Especially in this economy where the price of everything is ready to cut your throat. So, are you ready to introduce us to your herbalist or should we blow the whistle?
Help Zikoko keep making the content you love
More than ever, people are turning to Zikoko for stories that matter and content they love. But still, we, like many media organisations, are feeling the financial heat of these times. If you find us valuable, please make a contribution to help keep Zikoko zikoko-ing.
Thank you for your support.
We are also cool with Crypto.