If you are Nigerian, then you will understand what we mean when we say some things are just not for us. Some of these things are sexual practices that are just not aligned with our Nigerian-ness. Here is a list of some of them:
1. Toe sucking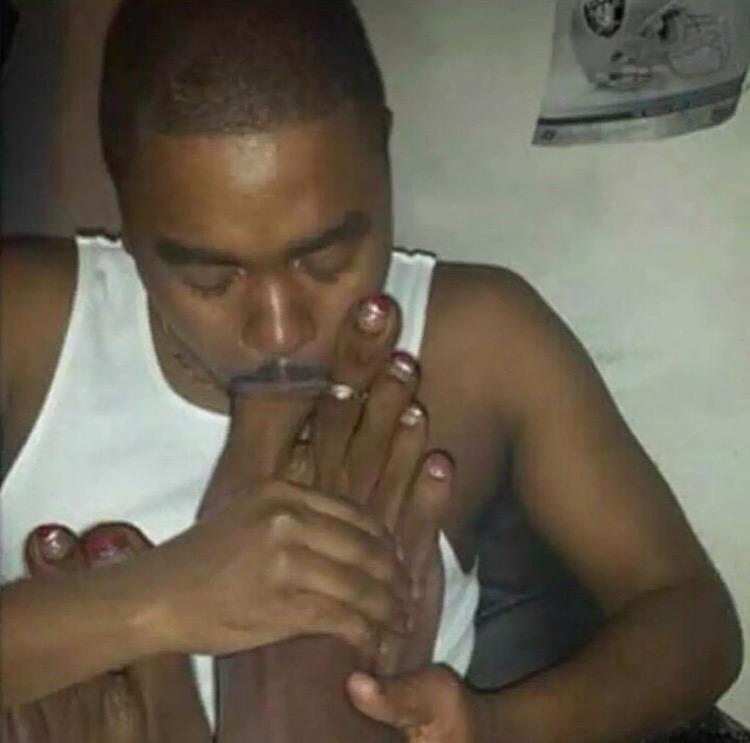 You are a Nigerian and you want to suck your partner's toes? Are you not afraid of the miles they have travelled? Are you not scared of how tough the soles of their feet will be? Imagine sucking the toes of someone from Igando or Ikorodu. God abeg.
2. Eating a man's ass.
So you became so horny that you decided, out of plain fornication and the romantic gesture of bumping genitals, that you want to eat bumbum. And I'm not mad at it. I admire the courage. But then it's not just any ass, it is the one owned by a Nigerian man you want to chook your mouth in and eat? Do you have a death wish? Is that how you have chosen to go?
9 Reasons Why Nigerian Men Must Never Wash Their Bum-Bum
3. Bondage.
The Nigerian in me would never do this. The moment I hear, "Let me put you in bondage," my Christianity will resurrect and I'll start speaking in tongues and shouting, "I shall not be put in bondage. My destiny shall never experience bondage. Everything that belongs to me shall never be bound. Rikabasunbatatatata."
4. Fisting.
If you don't know what this is, Google it. But here's a simpler way to put it: imagine someone putting their entire hand inside your honeypot, their entire hand oh, and not their weapon of love. Imagine them bending you over and putting that complete hand, from palm to wrist to elbow, inside you. Just imagine. JUST. IMAGINE.
5. Public sex.
Many people are doing this, sha. But one day will be one day when you will be caught and we will do GoFundMe to bail you out. Imagine your pastor coming to bail you out and they ask you what you were arrested for: "Collecting hot fok in public."
6. Pissing.
Somebody's child that you are, you will kneel down and open your mouth or spread yourself like moi-moi leaf, only for someone to remove their weapon of love and expel hot urine all over you. Hot yellow urine, in this Nigeria where everything is hot.
7. Scat.
Here's how Google defines it:
"In sexual fetishism, scatology (usually abbreviated scat) refers to coprophilia, when a person is sexually aroused by fecal matter, whether in the use of feces in various sexual acts, watching someone defecating, or simply seeing the feces. Entire subcultures in sexuality are devoted to this fetish."
Is this what you want to indulge in? Be honest and answer yourself.
But we are not judging sha. Do what you want and have fun. Just stay safe.
Help Zikoko keep making the content you love
More than ever, people are turning to Zikoko for stories that matter and content they love. But still, we, like many media organisations, are feeling the financial heat of these times. If you find us valuable, please make a contribution to help keep Zikoko zikoko-ing.
Thank you for your support.
We are also cool with Crypto.