Dear Nigerian men (and men in the world everywhere), the matter of bum-bum washing is an important one. The agenda that men should wash their bum-bum or even take special note of their hygiene is being spread and must be abolished immediately.
Here are the reasons:
1. First of all, women will want to peg you.
Women of this generation are woke to evil things. They can identify a clean bum-bum from miles away. The moment they identify you as a possessor of a washed bum-bum, they will start chasing you about with a dildo. Refuse to fall into that trap.
2. What if you get turned on and discover that you are gay?
Suddenly, you will be looking for men to romance you. You that you have sworn that homophobia will keep you in this country. You better wear your boxers after shitting. Clean bum-bum where? God forbid, it's not your portion.
3. Next thing you know, you will be shaking bum-bum on the streets.
All because soap and water passed through that bum-bum. I rebuke it for you oh. Anything that will cause your bum-bum to shake, may it vanish from your life. Even when you want to bathe, shoot out your bum-bum so water will not touch it.
4. Your buttocks will automatically begin to draw the attention of woke men.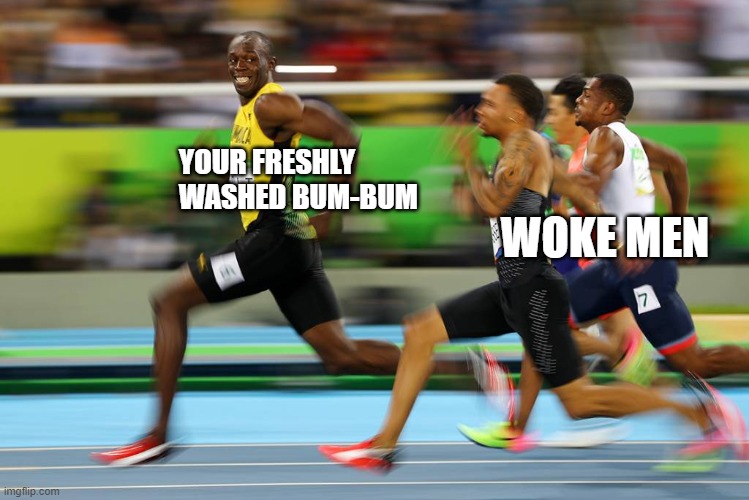 The same way we have woke women is how we have woke men. Refuse to clean your bum-bum and you will be safe from them.
5. You'll probably want to start shaving the hair there.
Na from clap, dance dey start. You that the hair between your ass crack is enough to make a double drawn Peruvian wig complete with eyelashes. You better keep it that way.
6. Next thing you know, you are changing your toothbrush after three months.
Toothbrush that you usually use for one year or six months.
7. Next thing you know, you are applying roll-on under your arms.
You that you usually go out smelling like you bathed in ponmo water. They want to deprive you of your natural fragrance. You better refuse it.
8. Next thing you know, you are wearing lingerie.
And that begins your fall as a manly man. All because you washed your bum-bum.
9. Next thing you know, you are looking for someone to grab your bum-bum because it suddenly feels soft.
And that, my dear man, is the end of your life. So, keep your life. Absolutely refuse to wash your bum-bum. Why did God even give you bum-bum sef, when He could easily have given you more audacity.
You better carry skid marks on your boxer shorts. Go about smelling the way you do. A king and more.