Let's be honest, there are celebrities we wish we could bag, but those celebrities overlook us and get married to someone else. Yes, we are heartbroken, but their partners are equally hot and gorgeous, so nothing spoil. We just want these celebrities to open their marriage for us to enter.
Here's a list of some of the celebrities we are begging to do this for us:
1. Nse Ikpe-Etim and Clifford Sule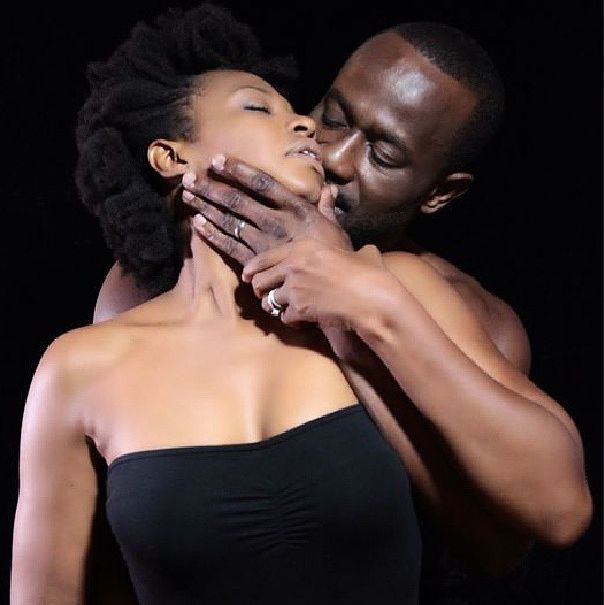 Each time Nse Ikpe-Etim appears on the screen, we are blown away by her hotness. Now imagine how we felt when we found out about her equally hot husband. See ehn, we are not even asking for much. If it's to be sleeping on the bedroom floor, we will take it like that. They should just open this marriage small, we are already at the door.

2. Daniel Etim Effiong and Toyosi Phillips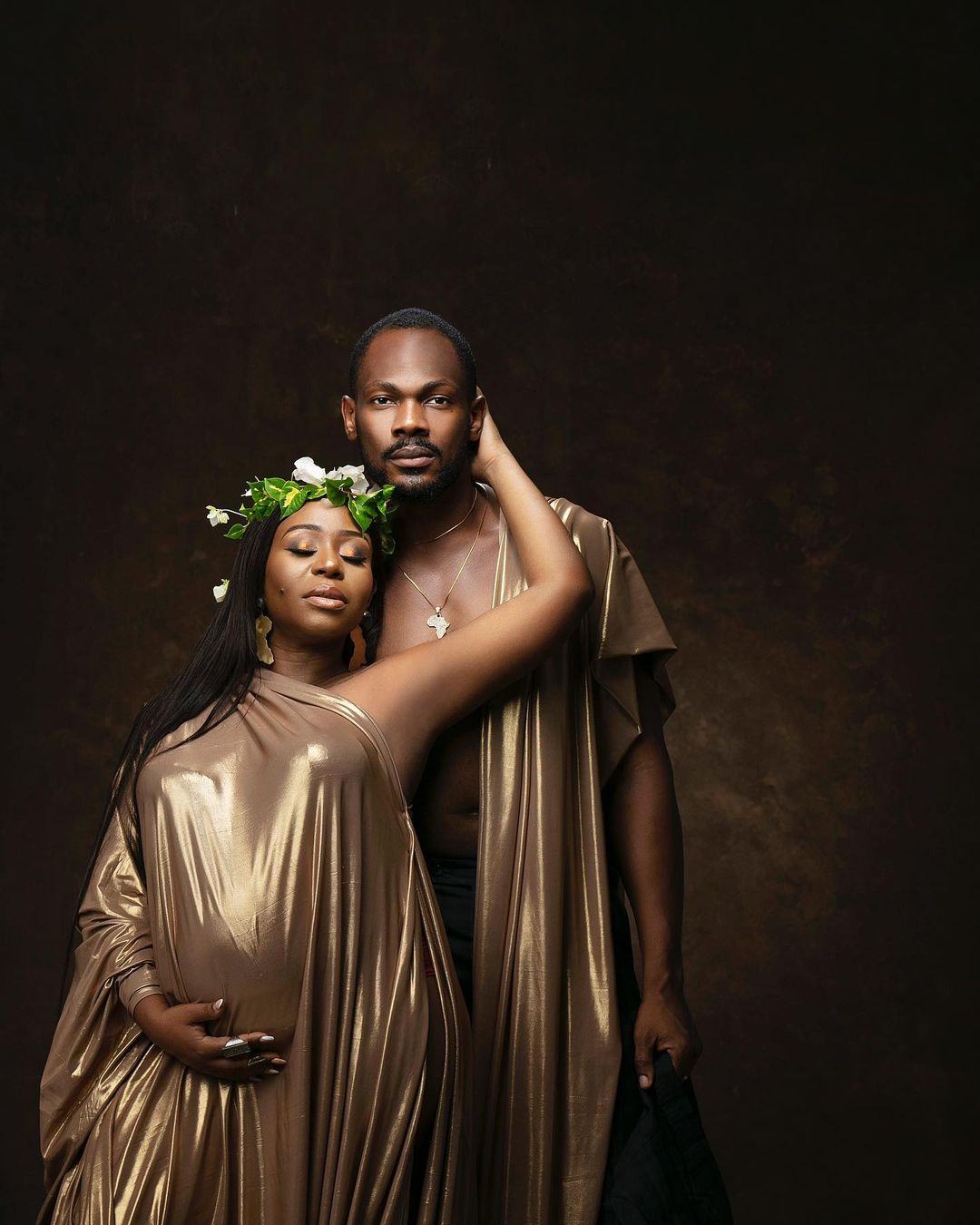 Daniel Etim Effiong can get it anytime. And his wife? She can own it forever. But do they want it though? That's why we are praying and fasting for them to open this marriage. We promise not to bring anybody else in. Once we enter, they can padlock it back.
3. Linda Ejiofor and Ibrahim Suleiman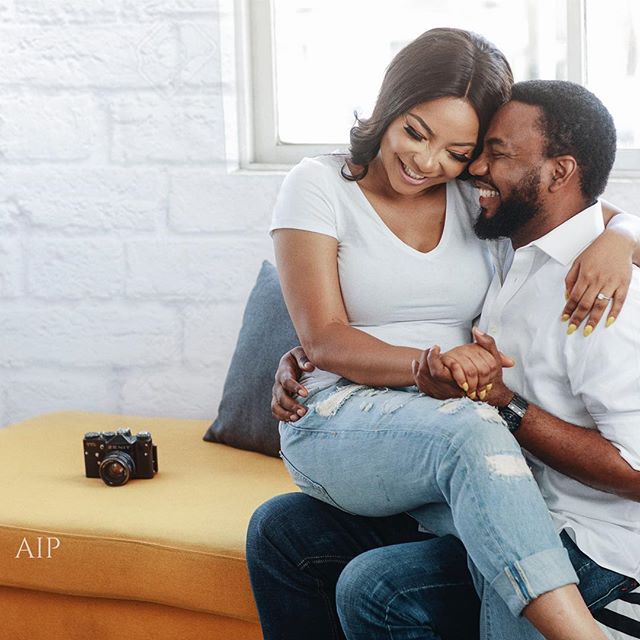 Each time we see this couple declare love and sweet things to each other, we are reminded of how single we are and how tired our duvets are. Dear Linda and Ibrahim, we beg you in the name of Eros, the Greek god of love. Please nau, give us some of this sweet things you are enjoying. We just want to wear matching pyjamas with you this Christmas.
4. Naeto C and Nicole Chikwe
See power couple nau. Just look at the beauty. Naeto C and Nicole Chikwe, we know you both are "5 and 6", and there's nothing between both numbers, but we beg you, can we be the "&" symbol so we are sandwiched between you both? 🥺
5. Simi and AG Baby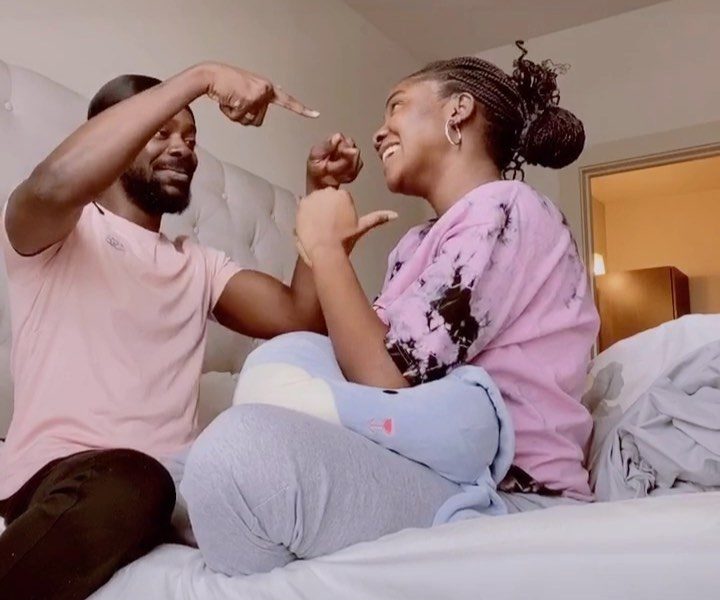 AG Baby and Simi should just hurry up and let us in. Is it Deja? They should not worry, we will take care of her. Just open this marriage and give us chair. We will braid AG Baby's hair and do back-up for Simi, if we have to. Just let us in!
6. Banky W and Adesua Etomi
We are already a part of Susu and Banky's marriage, they just don't know it yet. It is when they wake up one midnight and see us blowing them breeze that they will realise it. Love kuku conquers all.
7. Ladipoe and whoever he is married to.
LADIPOE? LADIPOE? LADIPOE? How many times did we call you? First of all, we thought you were single, and then we heard the gist that you are married. We are not angry, we even wrote an article about 8 Simple Ways To Snatch Someone's Husband And Go Scot-Free, but that did not work. So, we come to you as a publication to beg you for space. We don't know who you're married to, but we promise to love her equally.
8. Joke Silva and Olu Jacobs
We just want a love that will last, the same way Olu Jacobs and Joke Silva have lasted together this long. Please ma, please sir, just shift small, let us enter this union and tap anointing. Please.

9. Temi Otedola and Mr. Eazi
Yes, we know they're not married, but we are booking space in advance for when they marry. Relationship is already sweet, and there is money plus fame. Even if they put us in the backyard, we are fine with it.
10. Ebuka Obi-Uchendu and Cynthia Obi-Uchendu
Ebuka is drop dead gorgeous with a top-notch fashion sense. As if that is not enough, he is married to Cynthia, an equally gorgeous woman. We often see their banter on Twitter, and their chemistry is enough to zap us out of loneliness. So, we beg and grovel and plead: Dear Ebuka and Cynthia, we have brought our own padlock and spare key. Please open the door of your marriage for us, let us enjoy some of what you are enjoying.

COMPONENT NOT FOUND: donation