In case you haven't heard — which is already a red flag — football is coming back on August 5 2022. Your boyfriend is primed and ready to spend his entire weekend screaming in front of his TV, and honestly, we're excited for him.
How can you, as a person who loves him, make his life easier for the next nine months? Start here.
Buy him his team's 2023 jersey
You should have already done this by now, but if you haven't, it's not too late; you still have a few days. He can't be wearing regular clothes — or worse still — last season's jersey to watch the new season's matches. No way. That man has to enter the season wearing his team's new jersey. Make it happen, queen. Not every time singlet and boxers.
Stock his fridge with beer and fried chicken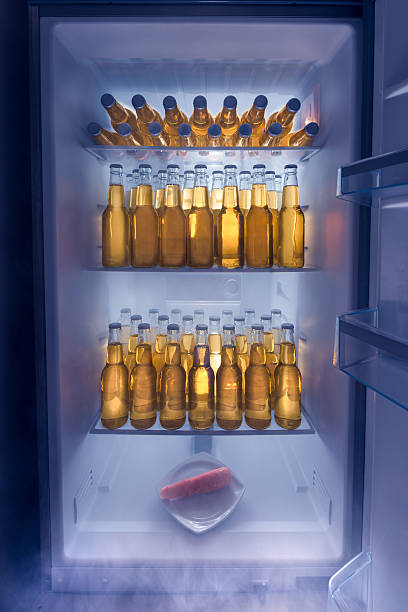 You know what goes well with football? Beer. Buy beer and spicy chicken wings for that man and see if his love for you won't grow.
Renew his cable subscription
Times are tough. Your king can't be running around looking for who has cable subscription or streaming links when it's time to watch a game. Surprise him with by reneweing his subscription every month from August 2022 to May 2023. Walahi, he'll marry you. 
---
Also read: The 6 Stages of Getting Dribbled in Football
---
Don't watch BBNaija when football is on
It's not when Arsenal is playing that you'll start looking for the remote to see what Whitemoney and Zinoleesky are doing? None of that, please. Let's not fight
Leave him alone on weekends
Simple. Once it's 4 p.m. on Friday, just leave him alone. He will be available again the following Tuesday. Your relationship can continue from there.
Don't ask him who is wearing red
If you want to know who is playing, Google is your friend. Here's all you need to know: it's Arsenal that's wearing read and losing. Please, none of the usual endless questioning. He already has enough stress in his life.
Move out
If you cannot follow the points above, just move out. There's no point being a pest. Be his peace. Remember?
Break up with him
Yes. He may be heartbroken when he receives the news. But when you tell him the reason, he'll appreciate you. Trust me. I've tried and tested this.
---
Take the quiz: Can We Guess The Football Club You Support?