It's November again and everyone is going around shouting "NO NUT NOVEMBER." If you think No Nut November means you don't get to eat peanuts, groundnuts and walnuts in some sort of weird health awareness thing, you'd be dead wrong. No Nut November is an annual event where men are encouraged not to ejaculate throughout the month. That means no sex, no masturbation, nothing.
Who in their right minds would do that, right? Well, A lot of people have been buzzing about No Nut November and bragging about how long they'd last. Sorry to pop your bubble, but I'm here to give you seven reasons why you're not going to last through No Nut November.
1. Twitter is a porn hotbed
It's a warm afternoon in two days into your No Nut November and you're just trying to relax and scroll through Twitter for entertainment. Next, thing there's breast popping out of your screen and in your face. O wrong nau.
2. Nigeria is stressful
It's 4 days into No Nut November and you're getting used to it. But you've entered traffic sent from hellfire after a bad day at work and you get home and find there's no light. And you can't even nut to relieve the stress.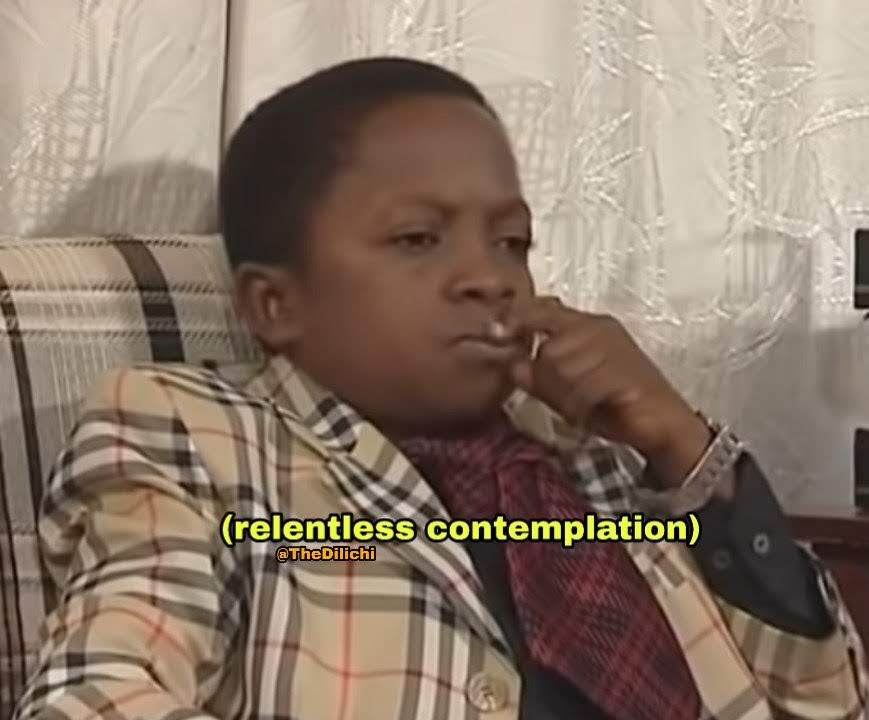 3. Your crush sends fiery jpegs
It's a cool November evening and you're eight days in. Having a casual chat with your crush and they send jpegs that send blood rushing to your second head. You're praying to God to grant you the forititude but it's like God isn't listening to you right now. Problem.
4. Your partner comes over
It's Day 10 and things are looking really iffy. You're randomly breaking out in sweats and having heat flush. Your spirit is willing  but your body is refusing. You're at war within yourself. Next thing, your partner is saying they want to come over. Ha.
5. You drink wine
It's day 12 and things are looking ruff. You're on edge and everything is stressing you. You open a bottle of wine to let out some steam. After the third sip, you suddenly remember how wine goes straight to your big head and your small head, but it is very late. This is the point where you let go and let God. You have tried. Enough is enough. You will continue No Nut November in 2021, by God's grace.
Read: 16 Hilarious Slangs For Masturbation
Help Zikoko keep making the content you love
More than ever, people are turning to Zikoko for stories that matter and content they love. But still, we, like many media organisations, are feeling the financial heat of these times. If you find us valuable, please make a contribution to help keep Zikoko zikoko-ing.
Thank you for your support.
We are also cool with Crypto.