When a young Nigerian man has just come into money, he is easy to know. You have to look out for the signs so you can know how to make your move. Here is a list of eleven signs you should watch out for. Don't say Zikoko did not do anything for you.
1. He's starting to grow a potbelly.
The potbelly of a young Nigerian man who has just come into money is certainly not as big as this. It's a small, blossoming thing, just to show that he has started eating a little too well and does not really have time for the gym because he is too busy counting his new money. Look around, ladies and gentlemen, these men are everywhere.
2. He wears Sauvage by Dior or Club De Nuit Intense.
This is the signature scent. You better get familiar with it. It is the smell of money.
3. He visits Unilag In the evening.
We are not going to speak much on this. But if you know, you know.
4. He has white native, both up and down and Agbada.
You will probably call him a demon, but he knows he is an angel and doesn't want you to stain his white. White wey don stain.
5. With Man purse
This is a necessary piece.
6. He's always tweeting about how his parents now ask him for advice.
It's because he has money, my dears. Who sabi the poor pikin?
7. He says things like "I will marry this woman."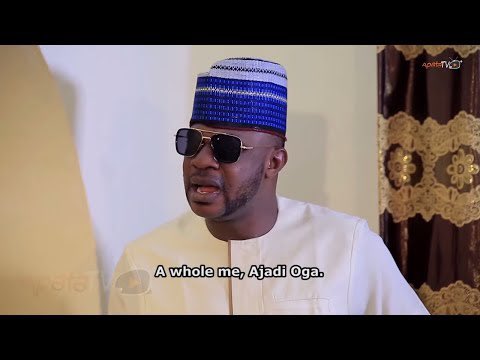 He's an intentional man, please. No time for back and forth, he is a talk-and-do.
8. He cheats only once a week
Because he's busy making money the rest of the week. Can't fumble the bag because of mekwe.
9. He either drives a Corolla or a Lexus or he's driving a Toyota and aiming for Lexus.
By their cars, you shall know them. Better watch out so you can catch the latest fresh fish.
What's the point of being a rich young man who has just come into money, if not to japa? #OperationCanda #JapaSZN
11. He doesn't have time for foreplay
He's too busy trying to get back to work. Can't be spending time caressing places that won't yield cash. If anyone says we are lying, let them come out and deny it.
Help Zikoko keep making the content you love
More than ever, people are turning to Zikoko for stories that matter and content they love. But still, we, like many media organisations, are feeling the financial heat of these times. If you find us valuable, please make a contribution to help keep Zikoko zikoko-ing.
Thank you for your support.
We are also cool with Crypto.