Imagine waking up one day and realising all the tools and apps you rely on to function have gone extinct? God forbid bad thing. The reality is that it is very hard to stay organised, especially when you have a lot to monitor.
There are apps to help you organise your money, appointments, and keep you sane in this hectic world. But are you aware of the one app that can change your life forever? Keep reading for a surprise.
1. An alarm clock
If we're being honest, alarm clocks can be annoying. It's usually when you're dreaming of your wealth that the alarm decides to go off, making you do this:
But in reality, if you think of how many jobs, important opportunities, and good things you would have lost if alarm clocks didn't exist, you'll realise what kind of superhero alarm clocks are. Just imagine your life without an alarm clock. Haq – a series of missed opportunities.
2. A to-do list.
If you leave it to some of us, we'll forget to eat, forget to brush, and even forget to take a bath. That's where the saviour of the procrastinators and helper of the disorganised comes in. A to-do list is the most effective way to get our daily affairs in order. If you are not using it already, you don't know what you're missing.
3. Clothes rack.
If you have a chair in your room that isn't really for sitting down but is for keeping clothes, then you NEED this ASAP.
Only those whose outfits are properly organised can slay properly. They know what to combine, what to stay away from, unlike you who just throws on anything you lay your hands on.
4. Shoe rack.
Shoes make a mess when they are unattended to. A shoe rack is the only way to have them together in one place, making it easy to pick a shoe that matches your outfit.
Apart from staying organised, isn't it just nice to stare at all your fine shoes in one place?
5. An app to track your expenses.
You know, an app that tells you how much you spend, takes charge of bill payments and all, so you can focus on other things. You don't have any app that does this for you? In that case, allow us to tell you about gomoney.
gomoney is for anyone and everyone who wants to stay on top of their financial game. It is a digital bank that offers you a LOT more than your regular bank.
With gomoney, you can send and receive money from anybody across Nigeria, track your spending, pay your bills, schedule payments, and create split bills with more than one person instead of looking like this when it's time to pay.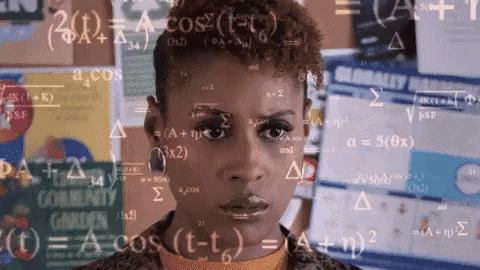 Really, who has time to be solving impromptu GCE questions?
You can even schedule bills up to a year in advance — yes, gomoney makes your life that easy. It takes less than 3 minutes to open an account and you will be issued a 16-digit number virtual debit card (MasterCard) that can be used on your phone without the risk of loss.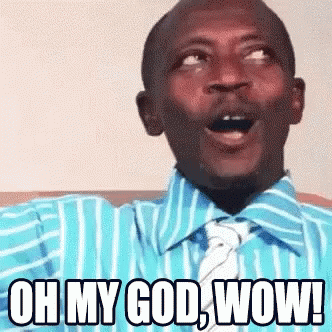 An app to help get our messy lives in order that comes with all these other useful perks? This is a movement we can get behind. SIGN US UP! Visit https://gomoney.global/app to join us.