"A person who does not know where his mates are succeeding will just die for nothing." African proverb (and if it's not African, take it like that).
While you are here crying out of poverty, people are cashing out seriously with very little work. How? By tattooing the face of a celebrity on their bodies!
Oh please don't be scared. Me I know how you can do it that you will cash out.
Let me teach you.
a. Identify the celebrity that will be your cash machine.
Important qualities to look for:
b. Find those ones that are very active on social media. Any small matter, they chook mouth.
If you pick someone like Genevieve Nnaji, I'm sorry, but you have just wasted a portion of your body that you cannot get back.
c. Target Yoruba socialites (Don't make me mention anybody's name, plis), Yoruba Nollywood actors and actresses. You know, find your way into that circle.
d. You can also target politicians or Nigeria as a whole. You may not get money oh, but at least you will have donated your body to a worthless cause.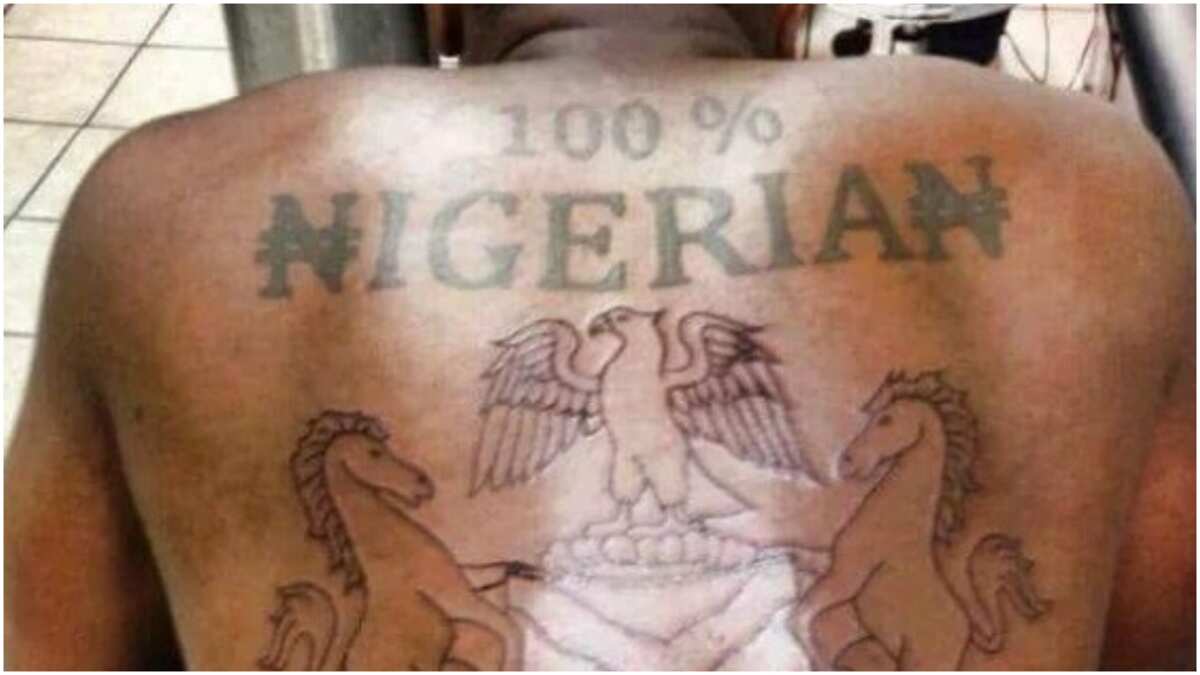 But enough of this shalaye. HOW DO YOU CASH OUT FROM YOUR TATTOOS??
Word on the street is that a celebrity tattoo can fetch you between N100K to N1m. Imagine that. ONE MILLION NAIRA. Just to do this?
Best believe I'll cover myself completely in like 68 tattoos. N1m x 68 = N68m. That is, N68,000,000.
But your village people can manifest at that time sha. And things can go wrong for you, just like it did for my madam here.
Apparently, she got a tattoo of Bobrisky. While she was waiting for cashout so she can go and ball, her father disowned her. As if her condition could not get even poorer, Bobrisky did not acknowledge her.
Alexa, play 'Problem.'
But her guardian angel did not overdose on Fufu. Bobrisky finally responded.
Another good example is my homegirl, MandyKiss, who tattooed Naira Marley on her leg and became an 'internet sensation'.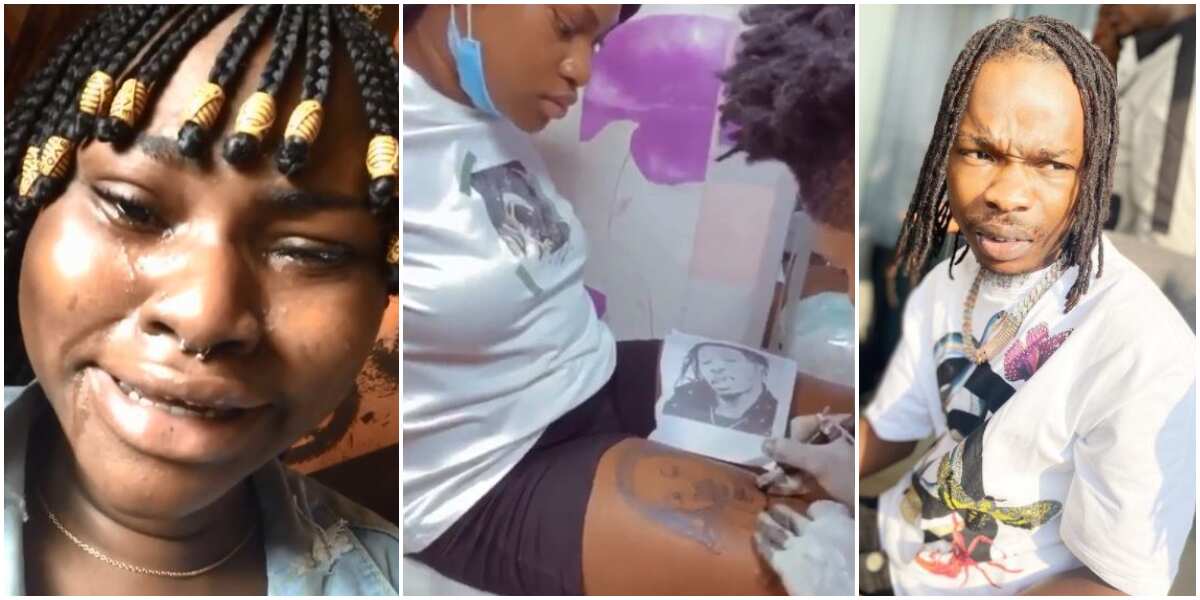 How so? Naira Marley followed her back on Instagram! If that is not enough clout, then I don't know what it is.
So, there you have it. Pick your target and tattoo away.
Jah be with you.