Okay, we get it. You don't have body odour. That's what you are saying, right? We agree with you. But you won't be reading this post if you were not afraid of body odour, will you? Now that you're here, just hear what we have to say. Honestly, you'll thank us for it.
1. Have you taken your bath today?
Whether you're working from home or going out to work and perform your other daily routines, a bath is always super important. See ehn, if you don't want to assassinate people's children when all this is over, we recommend you shower frequently. Two times a day will not kill you. Your mates are doing more than that.
2. After taking a bath, clean your body well. Abeg.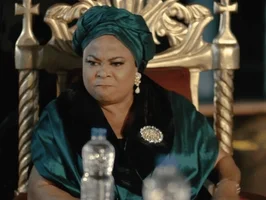 A lot of you just jump right out of the bathroom and wear clothes. Ahan. Clean that your armpit and the evil forest you have there, please. Dry your something too. Dry it well. Leaving it damp means you're extending a VIP invitation to odour-causing bacteria. And they will kuku come and dash you odour. And we won't like that.
By the way, when last did you wash your towel or should we keep quiet and face our front?
3. For the love of God, use a deodorant or an antiperspirant.
If you don't know, deodorants mask odours, and antiperspirants prevent sweat. Be honest, doesn't that wet patch in the armpit of your shirt make you feel uncomfortable? Better to buy NIVEA deodorants. They protect against sweat and odours for up to 48 hours.
4. When you're in Nigeria, behave like a Nigerian.
In other words, our country is hot. Don't wear cardigan or denim on denim inside hot sun because you want to slay. Wear clothes that fit the temperature before you slay everybody with unnecessary odour.
5. When last did you wash your clothes?
Please, do your laundry. Don't spray perfume on it and think you're good to go. No you're not. You're good to smell. Brethren in the Lord, wash. your. clothes!
Our gospel should be clear to you by now: Do all what we said, use NIVEA, and you'll be free from body odour. And who knows, your destiny helper might just locate you and change your story.