It's 63 years of Ghanaian independence. The country gained their freedom in 1957. As we celebrate the Ghanaian independence day, we also celebrate some of their amazing foods.
1. Boiled eggs.
Eggs are a major staple in Ghana. Boiled eggs especially. It's a treat. This picture shows just how much of egg lovers Ghanians are. This seller even made an Independence Day 'monument' to this fact.
2. Ghana Jollof.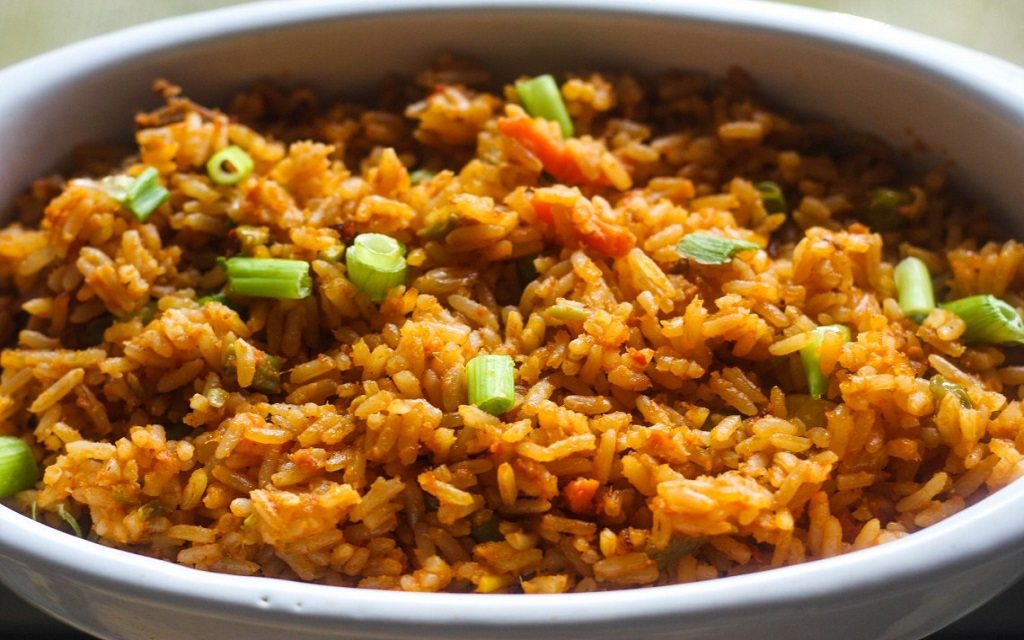 There has been a lot of wars over this thing, but today being Ghanian Independence Day, let's leave them to celebrate. And also stan their dedication to the Jollof craft. It's not everyday you get to compete with the king that Nigerian Jollof is.
3. Waakye.
Waakye (which we call wanke in Nigeria) is a Ghanian meal that travelled into Nigeria to bless our taste buds. And we cannot but be grateful. Thank you to our Ghanaian brothers and sisters for giving us this delicacy.
4. Kenkey (which Nigerians refer to as Dokunu).
Growing up, I saw my father eat kenkey so much I began to wonder if he was half-Ghanaian. He called it dokunu, and I grew up calling it that name too. Thank you so much for allowing us taste this delicacy.
5. Yellow buns.
Anybody who went to secondary school in Nigeria has definitely tasted this Ghana buns. It was yellow buns to us, and the bread-like nature and the unmatched taste was a reason why we never stopped buying it. Thank you, Ghana.
Happy 63 years of independence, Ghana!
In this Jollof Road episode, we were welcomed in Ghana. We tried out Ghanaian food, met new people and saw beautiful places. We met Mr. Eazi too!