There's a lot to watch out for if you are visiting a Nigerian restaurant for the first time. You might get served eran dindin instead of steak, or cow shit in place of assorted. Literally, terrible things can occur. But the people in this article have experienced good things in Nigerian restaurants, and they were more than eager to share their stories.
Gloria.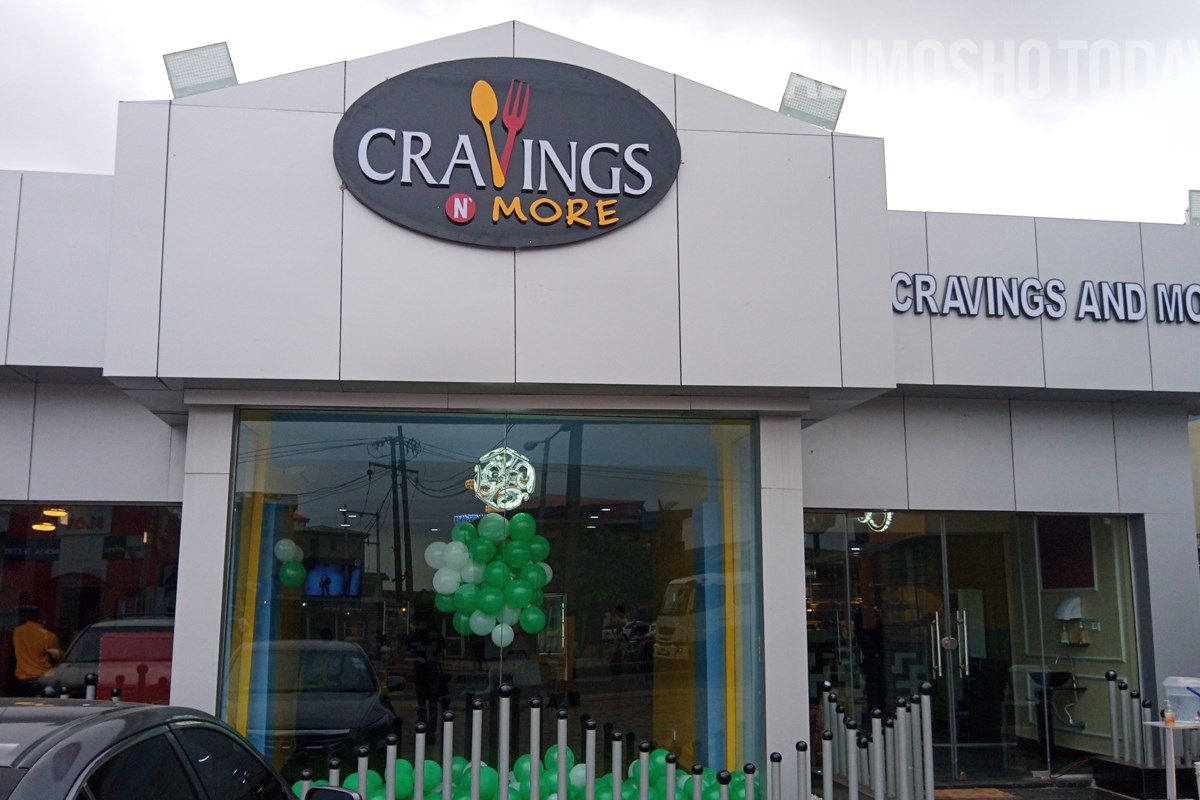 It was at Cravings N' More around Egbeda, Lagos. I think they opened a few months ago. Last weekend, my fiance and I wanted to have lunch and we didn't want to go far, so we decided to give them a try. I must confess the environment was really good and the service was impeccable. I say it with my full chest that they have one of the best meals in Lagos and for a really good price. After lunch, we decided to give their chicken pie and scorched eggs a try, and surprisingly, the chicken pie actually had chunks of chicken in it, and the scorched eggs tasted so great that we immediately Googled them and dropped a great review. Unfortunately, we couldn't find them on Instagram, we found another page with the same name but it wasn't exactly the same place. Here is a shout-out to them for quality service.
Omotola.
My best experience has to be at Eric Kayser and Abstract Ikoyi. I went to both restaurants in a day, it was my best girl's birthday. At Eric Kayser, the waiter was extremely nice, and there was no delay in bringing our order. One of them even offered to help take pictures of my friend.
We moved to Abstract Ikoyi which is just a 20mins or thereabout drive from Eric Kayser at VI. There is an art gallery before the main entrance, and you're surrounded by beautiful artworks. And the waiter who attended to me at Abstract has to be one of the best I've met in a Lagos restaurant. She was sweet, friendly and pleasant.
Here's one thing about this place, they make your food afresh. The best thing to do when going there is to place the order ahead so they know you are coming, especially if you're coming with a lot of people. Our food was delayed but we had the time of our lives, we were the only ones at the restaurant and it was late in the evening. They allowed us play music, they danced and sang birthday songs for my friend and even when the food came in late, we had to pack them and leave. The Chef was kind enough to give us some specials and she also apologized for the food coming in late.
Abstract is a restaurant I'll always go to over and over again. It is a very cozy and private restaurant, definitely suitable for my kind of person. I don't like attention. And yes, the food was great.
IBK
I've had so many great experiences at restaurants. But the most memorable has to be at 355 Steakhouse and Lounge in Abuja. That was where I had the first medium rare that was actually medium rare. The service was great as well. And the price was decent: 49k for two people.
Tobi
I went to Craft Gourmet in late August or early September, after the lockdown was eased and establishments could resume operations. I had always wanted to go, and finally, work presented an opportunity for me to. They operated on the 50% capacity the government requested, and everyone had their masks on.
Everything was neatly arranged and spaced out, the servers were masked, they took our temperature and the person who served our food wore gloves. The menu was in a menu-holder so that diners don't have to touch it. When a person left, they wiped down the table and sanitized it. Asides their amazing ambience, the food was great. I had Italian pasta. I would definitely be returning there.
Hakeem.
My own experience was at a buka. Bukas are part of Nigerian restaurants too– very affordable and an ambience that is completely realistic. It's like watching everyday life continue while you eat your food. The amala joint was neat and the servers had a smile on their face as they explained ebverything they had on the menu. Most bukas are usually , which was different from the other bukas I had been to. It wasn't as crowded too, and they had the option of serving your amala and soup in one bowl or two separate bowls. They offered free water, and their soup was top notch. What was more, they had a TV. The service was really nice too.
---
---
Help Zikoko keep making the content you love
More than ever, people are turning to Zikoko for stories that matter and content they love. But still, we, like many media organisations, are feeling the financial heat of these times. If you find us valuable, please make a contribution to help keep Zikoko zikoko-ing.
Thank you for your support.
We are also cool with Crypto.