Despite what sappy movies and books try to peddle, we all know that sex can be very awkward from time to time. If you're a sexually-active adult, then you definitely have your fair share of awkward sex stories.
So, I decided to ask a few Nigerians to share some of theirs. From the man who walked in on his parents going at it, to the woman who felt like a third wheel in her own threesome, these were the best answers I got.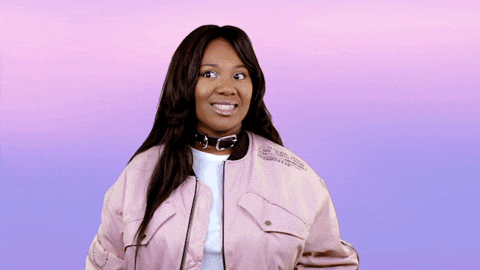 Toyin, 32/Female/Straight
I met this guy on a dating app. He was very hot, so I thought he'd be the perfect person to help scratch my horny itch. I was wrong. I went to his place, and his flat was a DUMP.
The entire place smelled of piss and sweat. The furniture had smudges everywhere. I peeked into his room, and the bedsheet looked like it'd been there for decades.
The crazy thing was he had an impressive 30-inch smart TV in the middle of all that chaos. Still, the hoe in me was persistent and wanted to see this thing through.
He eventually leaned in for a kiss, but the smell from the couch was overwhelming. I told him I needed to give a friend something outside — I'd already ordered my Uber. I ran and blocked him everywhere.
James, 35/Male/Straight
I wish my most awkward sexual experience involved me having sex, but that's not the case. I, a full-grown adult, accidentally walked in on my parent having sex.
Not to be ageist, but they are both in their 60s. So, it was traumatising on multiple fronts. I was visiting them for a few days, but I had to cut the trip short. I just couldn't look them in the eyes.
They never brought it up, so I'm not sure they actually noticed me. Even if they did, I'm glad they pretended not to. That's not a conversation I will ever be ready to have with my parents.
Simi, 29/Female/Bisexual
My boyfriend has always been open about his desire to try anal sex, and after curiosity finally got the best of me, I agreed to try it with him. Big mistake.
At the end of the night, there was shit all over my bed. I wanted to die. I know it sounds silly in hindsight, but I was really expecting him to break up with me out of sheer embarrassment.
Thankfully, he was very understanding. He even offered to help wash the sheets, but I honestly just wanted to burn them. Needless to say, the topic of anal hasn't come up since then.
Emeka, 26/Male/Gay
I slept with a guy who shouted "Jesus" with every thrust. That is already awkward on its own, but as someone who grew up religious and still has leftover guilt about being gay, it's the last name I want to hear in bed.
Mary, 22/Female/Bisexual
After making out with a crush at a party, I invited him over to take things further. First of all, it took forever for things to kick off. After a lot of awkward silence and staring, he finally he kissed me, and we got to work.
It was a mess. I have vaginismus and need to be eaten out before anything can go in, but he didn't know how to eat pussy. I tried to coach him through it, but he just wasn't listening.
He got very frustrated because I wasn't responding to the rubbish he was doing. We agreed to try again, but we never texted each other. I saw him at a party a few months later and he completely ignored me.
Rotimi, 28/Male/Straight
It was the day I lost my virginity. I went to a hotel with a babe and a few other friends. I had already psyched myself up that sex was going down, but the babe said she only wanted to make out. We did that for a while.
When my mouth started paining me, I left to go check on one of my guys. I got to his room and lamented about my intact flower. He said he wanted to go have a drink later, so I told him to come get me when he was ready.
As I returned to my room, the babe seemed to have had a change of heart and was suddenly ready to go all the way. I was very excited, so we went straight to having sex.
After like 10 minutes, my friend barged in on us, both naked. He just laughed loudly and shut the door. The poor girl was beyond embarrassed and ran into the bathroom.
I sat there, blue balls and all, trying to convince her that I didn't plan for my friend to come in and double team her. I explained that I was not a pervert; I was just stupid. She didn't believe me.
Ify, 26/Female/Bisexual
I was feeling experimental, so I set up a threesome with my favourite fuck buddy and my friend. It started off really nice until I noticed that they were way more into each other.
Even when I moved away to give them room, they barely noticed my absence. It was honestly the most awkward sexual experience of my life. No more threesomes unless I'm the star of the show.
Are you a waste of body count or nah? Take this quiz.