One of the most popular myths is that postmarital sex is destined to only get worse as the years go by. While that is the case for some couples, it's certainly not some universal rule.
So, we decided to ask a bunch of married Nigerians — from newly-weds to longtime spouses — to share how their sex life has changed since they tied the knot. Here are 7 of the best answers we got.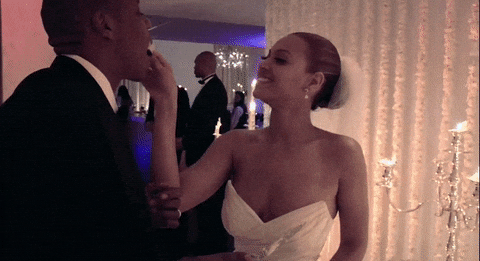 Chidinma, 26/Female/Married for 7 months
My sex life before I got married was up and down. We both lived with our parents and worked in different parts of the city, so it wasn't as consistent as we would have both liked.
We were mostly intimate during weekends and on holidays. Our sex life was particularly great whenever we travelled, so I knew it would get better once we got married and moved in together.
Now that it's happened, our sex life has definitely improved. With the stress of living in 2020, we've also been trying edibles. Getting high together has made sex even more fun.
Taiwo, 34/Male/Married for a year
Long before I got married, I had a pretty active sex life — a bunch of flings here and there. Casual or otherwise, I was always invested in making sure my partner climaxed properly.
Since I got married, sex has become an even more intense experience. It is a lot more intentional. I'm extra focused on pleasing my wife and without all the guilt that comes with pre-marital sex, there's a real sense of freedom.
There's also less pressure to actually have sex. Some days we're talking and both go, "Are we fucking tonight?" Other days, we're watching Netflix and end up doing it on the couch.
Sarah, 30/Female/Married for 2 years
I didn't have sex for a while before marriage because of my faith. During my "fornication" days, however, my sex life was a solid 9/10. I discovered what I like and what I don't pretty early on.
Thankfully, I mostly dated people who knew how to satisfy me. Sex was also constant, but I didn't care much about the frequency. I was honestly fine without sex for long stretches of time.
It's different now. I'm married to someone who doesn't have a high sex drive and, quite frankly, I'm glad. It's confirmed to me that I'm not a very sexual person either.
I think we have sex maybe once a week or every 2 weeks. I lowkey think of sex as a chore most times. That being said, when we do have sex, it's always lit. I'd give it an 8/10.
Nonso, 33/Male/Married for 8 years
Before I got married, I had a very intense and fun sex life. I had the opportunity of figuring what I like at a very young age. That gave me the space to express myself, test my boundaries and enjoy a lot.
Since I got married, it's been non-existent because my wife doesn't like sex. When I met her, sex was the last thing on my mind — she is perfect in every other way — but I've now realised just how important it is.
Vera, 27/Female/Married for 4 years
Before I got married, I didn't have a sex life because I was saving myself. I kind of regret that decision because I didn't know I was sexually repressed until I got married.
Since then, my sex life has been interesting. It was awkward and painful at first because I was on some performative bullshit. It also didn't help that I have mental health issues that occasionally put me off sex.
Thankfully, I have the most patient partner in the world, and our sex life has improved drastically since we got married. He was really patient with me and took time out to understand my needs and quirks.
Unfortunately, sex is not as frequent as I would like. My mood swings begin right before ovulation and last until after my period, so I tend to not want any form of physical contact. I'm trying to work on that though.
Daniel, 33/Male/Married for 5 years
Before I got married, my sex life was very adventurous. I used to hook up with a bunch of different girls and they all came with vastly different experiences. The variety made it fun.
My sex life has definitely changed since I got married. We don't like a lot of the same things in bed, but at least there's solace in knowing that sex is typically available when I want it.
There's also a complacency that I've noticed. My wife is no longer as willing to experiment. She's already nabbed me, so I guess she doesn't feel as inclined to bend over backwards to impress.
Wani, 25/Female/Married for 2 years
My sex life was alright before I got married, but I didn't get a chance to fully explore; I started dating my husband as a teenager. I'm a bisexual non-monogamist and it's taken me a while to settle into my true nature.
Honestly, marriage hasn't that much of an impact on my sex life. I've managed to grow and discover myself throughout our very long and dynamic relationship.
Obviously, I'd be having a lot more sex if I didn't have a primary partner I had to be accountable to, but I definitely still have a rather colourful sex life in comparison to the other couples I know.