How long should sex last? It's impossible to arrive at a consensus on this because everyone is different. Some people simply need more time than others to walk away from a sexual encounter feeling satisfied.
So, we decided to ask a bunch of Nigerians how long they need sex to last — foreplay included — and we got a lot of very different answers. Here are 7 of the most interesting ones.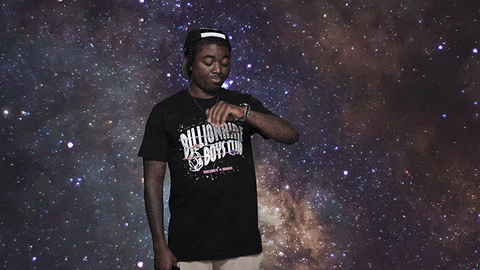 Dorcas, 31/Female/Bisexual
Personally, I could have sex for 10 minutes or 3 hours, so I'm not usually constrained by time. That being said, I think one hour can be enough for really good sex.
I also don't believe in spending too long on foreplay. There are only so many times a person can have an orgasm. So, I'd say 20 to 35 minutes on foreplay and the rest for intercourse.
Tunde, 26/Male/Gay
I think sex should last for about 45 minutes to an hour. I have a lot of anxiety around having sex, so I need to get really relaxed before penetration can happen.
I'm also a huge fan of making out — I've actually orgasmed from just kissing once. So, in my opinion, I think foreplay should take up a lot more time than the actual penetration.
Ada, 25/Female/Straight
I feel like sex should ideally last between 20 and 40 minutes. I feel like that's neither too short nor too long. No one is trying to get pounded for an hour, abeg. Also, two-thirds of that time should be for foreplay.
John, 30/Male/Bisexual
I think sex should last for 15 minutes at most. Out of that 15 minutes, 10 minutes should be used for taking off clothes and a bit of foreplay — kissing and giving head.
For penetration, I think 5 minutes is more than enough. After that, the thrusting just gets monotonous and boring. My favourite fuck buddies are the ones that come fast, so we can all move on with our lives.
Fola, 24/Female/Straight
I don't know if there's an ideal length. For me, it typically takes between 90 minutes and 4 hours. To be honest, sex takes too much time. It's not like I don't enjoy it while it's happening, but how can 4 hours just go like that?
Sometimes, even just foreplay can take the whole 90 minutes. I remember trying to have a quickie 30 minutes before a meeting and we didn't come close to finishing. I think 90% of the time should always be for foreplay.
Muyiwa, 34/Male/Straight
I think sex should ideally last for about 10 to 15 minutes. Maybe 20 minutes if it's the first time and you're still trying to impress her. Anything more is just overkill.
Foreplay, which I think is very underrated, should be longer than actual sex. So, if I'm doing 20 minutes, it's usually 12 minutes of foreplay and 8 minutes of penetration.
Maryam, 21/Female/Queer
I think good sex should last somewhere between and hour and three hours — it's usually two hours for me. If you want anything more than three hours, then you're a thief.
Foreplay is among the best things about sex. There's just something electric about touching a woman. So, I think at least 30 minutes should always be dedicated to it.
The most important thing to remember is that sex between women is usually in sessions. So, we'll go at it for about 30 to 45 minutes, take a 10-minute water break and then get right back into it.