Whether you're in a relationship, out of one, or just somewhere in-between, dates are something we all agree can be cute and memorable if done right.
We asked five Nigerian men to tell us about the best dates they've been on. Here's what they said:
1. Franklin
To be honest, the only dates that I've been on that women planned have majorly just involved getting food in nice restaurants. I love going out to eat, don't get me wrong, but shey another thing no dey? Every other date where I've had multiple activities has been planned by me. My favourite has to be one of my most spontaneous dates — We got talking that same day and not long after, we went to get food. We ended up talking for hours and in the end, we both didn't want to leave because it was that fun, so we just drove around Lagos well into the night. Just talking.
2. David
The best date I've been on was with a mutual on a WhatsApp group. We had been chatting for about a week and I was in their neighbourhood so I decided to reach out. They came out from their shared work apartment and we went to see a movie together. They paid, and in the course of the movie, we made out. The best part of it was going to Cold Stone after the movie. We didn't buy anything. We just sat down from noon and had some really great conversations up until 7 p.m. It wasn't planned, but it was worth it.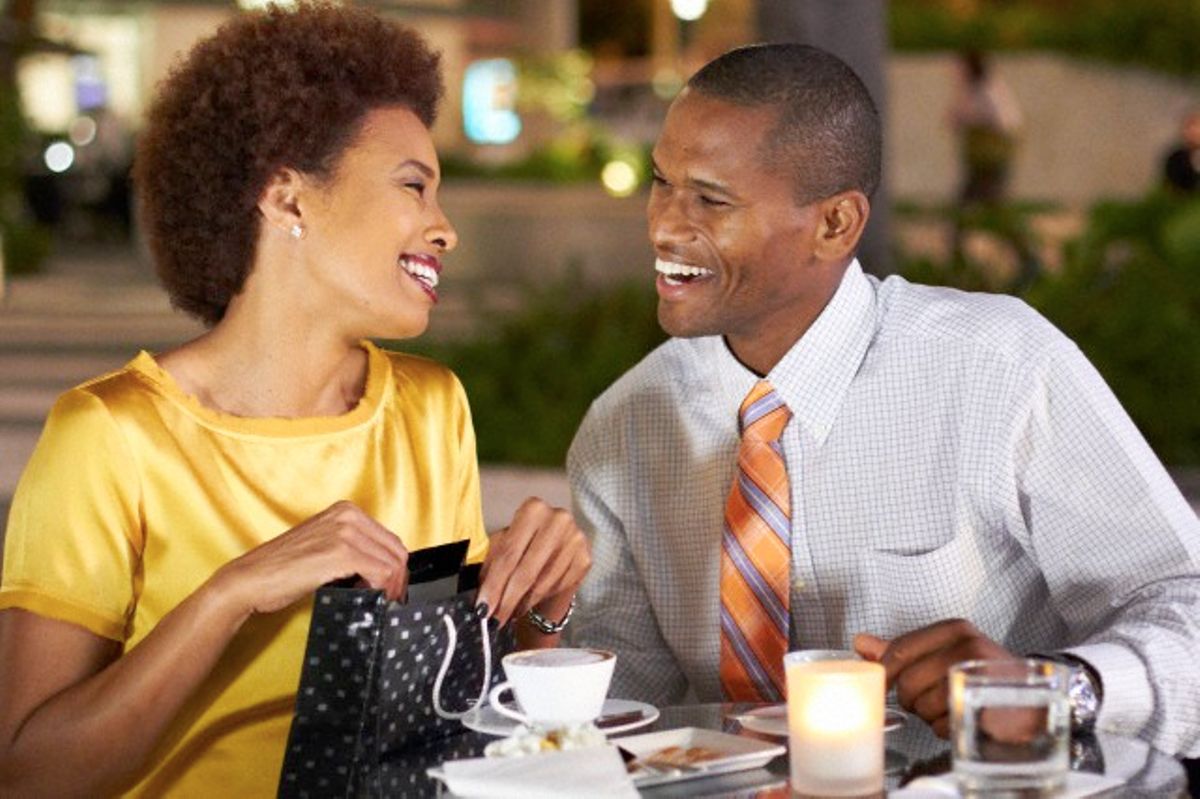 3. Saed
The first sign that I got that this babe was good vibes was that she liked football. Finding a white Canadian babe that liked football was intriguing for me so I was already fascinated by her. At that time, Zlatan Ibrahimovic was still in LA Galaxy Football Club and he was coming to Vancouver to play against a team here, so I invited her to watch the game with me. I got us VIP tickets to the stadium and we had fun watching the game. Zlatan scored — that was the highlight of the date for me.
After the game, we went to a pub to watch the Toronto Raptors win their game too. The entire city was vibrant that day. People were out having little get-togethers and giving out free food and drinks, and then there was a great sunset too. After all of this, we went to a Greek restaurant to get food and drinks, and in the background, Burna Boy was playing. This babe started singing along to Burna Boy as well. It was surreal. The conversations we had that day were super lit too.
We ended up going to a Burna Boy concert together two weeks later, but that was where things slowed down. From there, we just ended up being friends.
4. Wisdom
It was three days to my birthday last year and I told a babe I just became friends with that my guys were coming to my house to celebrate with me. A few hours later, she showed up with a cake, chin-chin, popcorn and zobo. It was so much after my friends had eaten, I had to give her some to take back home. On my actual birthday, she came to my house with two cakes too. I was amazed. We eventually started dating.
I was working at a sports centre that had a swimming pool at the time, and during the #EndSARS protests, we closed because there was a lot of uncertainty. Because I knew the place would be free, I stayed there overnight and told her to come the next day. By 6:40 a.m., she was there with freshly cooked meals. On my end, I had some desserts.
First of all, we had the pool to ourselves so we swam naked, and then we ate, and then we drank and then we had some of the best sex ever, and then we had an amazing conversation. I felt like I was out of this world.
5. Kunle
I once went on a date where all we did was sit at the back of a movie theatre, drink straight vodka from the bottle and stone people with popcorn. Nobody caught us. It was mad fun.
Let me not lie, I wanted us to have sex after o, but when we got to her apartment and I made a move, she told me she wasn't interested. Omo.
*Names have been changed for anonymity.
---