After many seasons of dating, your man has finally decided to introduce you to his family. Congratulations on reaching this promised land. A lot of ladies don't get to this stage; they perish in the wilderness of dating. Your case is not like that, thank God. Meeting his family is the last battle, and this is how to win it:
NB: Follow this advice at your own risk.
1. Carry an expensive gift hamper with you
Include Bournvita, Peak Milk, one giant loaf of bread and all the fruits from the garden of Eden. You're not saying that they're greedy (which they might be) but you're just showing that you're potential wife material who will do anything to please her husband's family.
2. Kneel down to greet every member of his family.
His mother o, his father o, the unborn child in his family o, the neighbours o, the neighbours children o, all of them. It's not kuku that you're foolish. You're just showing them how well behaved you are.
3. This should be your smile at every joke.
But sha be ladylike, so you will not laugh your way out of holy matrimony.
4. As soon as you have greeted them, carry broom and start sweeping the floor.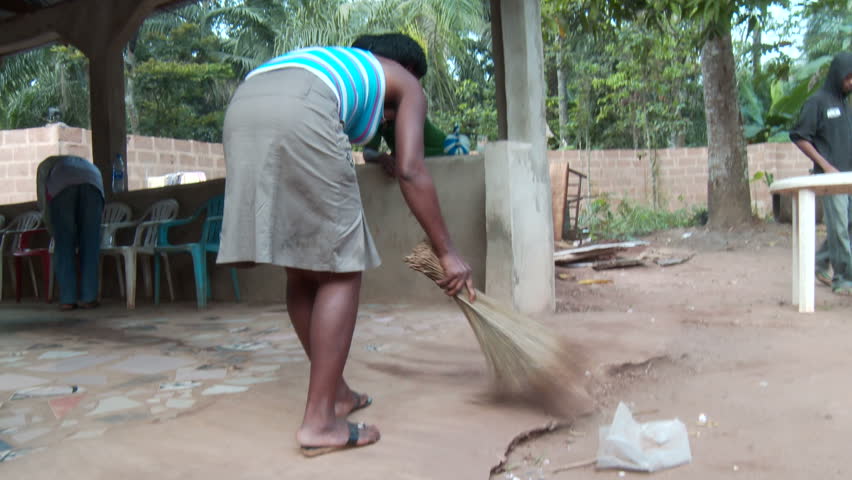 No time to waste, baby girl. Put your back in it and show them the skills your mama gave you.
5. After sweeping, ask them if they have dirty clothes.
They'll probably say no, but that is because they are playing hard to get. So ask again and again until they take off their clothes and give you to wash. When you leave, they will talk about how well trained you are, and that's good PR for you.
6. If at any time his mother asks you of your sexual history, say that the only sex you know is the male and female sex.
If she mentions the word penis, ask her what that is. A pen with an "is" at the back? You're a good girl from a good family. You don't know what penis is.
7. Yes, you're meeting his family, but it is also a test of your cooking.
So, carry apron in your handbag. And a tuber of yam too. You don't know what they might test you with. But whatever happens, you can rest assured that the yam in your handbag will not put you to shame.
8. If they offer you food and put more than one meat inside, know that it is a trap.
Tell them that you're fasting. That's one sure way to win their hearts.
9. At the end of the meeting, kneel down and thank your boyfriend's mother for giving birth to him.
That is how your man will stand with his arms clasped together. His babe has done him proud. Wife material wey no go ever tear forever.
10. That's all there is to do.
Once you get home, prepare and wait for the official call back that you have passed the audition and will be moving to housewife soonest.
Don't forget to invite us to the wedding.
For the married ones who are here, here is How To Be The 'Perfect' Nigerian Wife and How To Be The 'Perfect' Nigerian Husband. Don't say we didn't try for you.
---