NYSC service year is that one year you have to yourself before life comes at you with full force and you have to make major decisions. Before your one year of serving your country ends, please try to do these things. You'll thank yourself for it.
1. Explore.
See new places, travel, go on fun trips. Don't just remain in your Ibarapa local government and expect to have fun stories when service year ends.
2. Make new friends.
Some people are introverts and we understand. But no matter how much you like your own company, try making a friend or two. One can't exist in isolation. And who knows where a good connection might lead?
3. Learn something new.
Learn a new language, how to prepare a new dish, how to do something outside your comfort zone. It's going to help you. Really.
4. Try new dishes.
This one should be a given.
5. Take time to plan the next phase of your life.
See ehn, life comes at you really fast. One minute, you are this peng ting doing NYSC and happy. The next thing you know, your people are calling to ask you when you will marry and where you plan to settle. Best to come up with your own plans before they mess it up for you.
6. Journal.
This is therapeutic. And it also helps your writing muscles, to put it that way.
7. Fall in love.
And if you get your heart broken, take it as part of character development. You need it. It won't always end in tears anyway. You can meet the love of your life and get married. This love thing is a mystery.
8. Volunteer.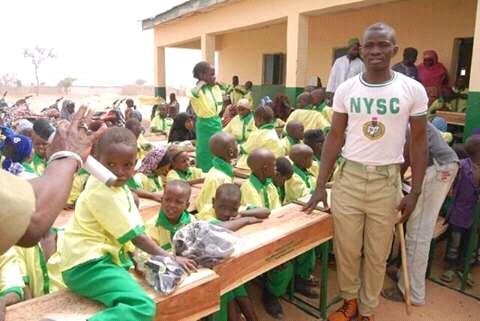 Apply yourself to something meaningful. NYSC allowance is sweet, yes, but the sweetest thing is doing your own little part to touch lives.
---
This one is for parents and family members: Corps Members Want You To Stop Asking Them These Questions