There are names that you hear and you automatically pin them to a particular tribe, because you know that it naturally belongs to them. Today, we reflect on the English names that have, over the years, changed nationality to become full-blooded Igbo names.
1. Agatha – The OG of all Igbo names. First to ever crossover into Igbo.
2. Beatrice – It's usually shortened and pronounced 'Beeati'.
3. Fidelis – Usually with the short from 'Fide'.
4. Agnes – They usually call it Agiiii
5. Elizabeth – This one is usually a nurse, and they will call her Eliza.
6. Theophilus – They call it Theo.
7. Longinus/Hyginus – aka Longi and Hygi.
8. Theresa – Pronounced as Theriza
9. Sunday – Shortened often to Oga Sunny. Most times, the person who answers this is unmarried and friendly to children.
10. Maria – Usually very religious.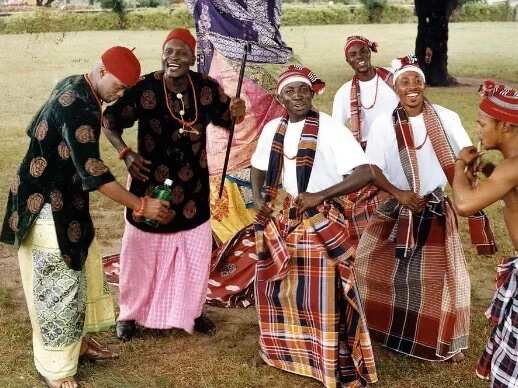 11. Anastasia – Lewl
12. Blessing – Could any name be more Igbo?
13. Eugene – The name for Igbo uncles who are often Catholic.
14. Polycarp – Hate to say this, but this is the general name for houseboys.
15. Eunice – Igbo grandmothers are balanced on this table.
16. Linus – Oga Lai. Very crafty. Talks too much. Not to be confused with Lai Mohammed.
17. Cyril – The one and only onyeoma CY. There's a movie with the name, played by Osuofia.
18. Caro/Caroline – *sigh*
19. Cosmos – This name will never not be a surprise.
20. Moses – The original Moses is now Igbo.
21. Sandra– What more can we say?