Is it possible for any Nigerian to claim that they have not stolen anything at all in their life? Before you start saying yes, I made a list of possible items you have probably claimed as your war booty. Let's go.
1. Meat from your mother's pot of stew.
This was where a lot of us began our internship as Shina Rambo. The stealth, the sneaking into the pot to slim fit the meat because your mother already counted it. Can you say it boldly that you've never stolen meat before?
2. Biro from your classmates.
Some others started their own internship here, and very soon, they will do the Nigerian money heist. La casa de Bic Biro. There's absolutely nobody who can say that they always went home with the same biro they took to school. If you claim to be innocent, then tell us, haven't you ever borrowed someone's pen at the bank and taken it home? Lewl. We got you.
3. Money from your mother's purse/bag.
You know you can't deny it. And if you want to deny it, can you ever say that you have not kept back your mother's change? You see that you can't.
4. Your older sibling's perfume.
In this list is also included hair cream, powder, make up, body cream, and every other thing they didn't allow you to touch but which you absolutely coveted. You eventually helped yourself to it, didn't you? You pretty little thief.
5. Cosmetics that don't belong to you.
You know there are some cosmetics that don't belong to you and which the owner didn't give you express permission to take but which you have adopted as yours. I won't say much, but let your conscience judge you.
6. Your boyfriend's t-shirt.
It's sleepover you said you were going to do, but you carried travelling bag because of your t-shirt heist. Your entire wardrobe is filled with t-shirts that you have been 'collecting' from all the men in your life. Nne, are you planning to open a boutique?
7. Your roommate's garri.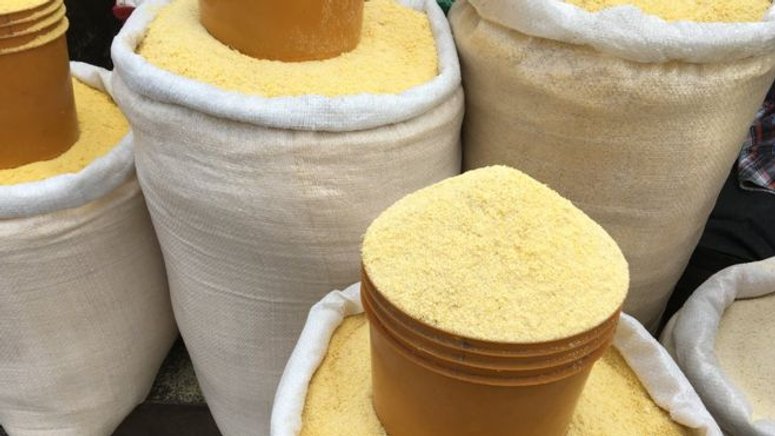 Or rice, or sugar, or milk. Tell the truth, you've taken your roommate's foodstuff even though they didn't give you the permission to. Can you deny this allegation?
8. People's books.
If you borrowed somebody's book and did not return it until they forget it with you, then they did not dash you. No, you stole it. Now go through your book collection, how many of those books are really yours?
9. People's boyfriend/girlfriend.
That man or woman that you claim is your own… Did you meet them unattached, or did you have to, you know, make I no talk.
The point is: We have all stolen something at one point in our lives. Ole ni everybody.