Bestfriends (or Besties) are important, especially if you are a Nigerian woman with a boyfriend. Let us tell you the truth: you boyfriend might be capable, but there will always be some things he cannot do for you. When this gap opens, it becomes important for you to have a male bestie who will fill in that gap.
Without further ado, here are nine very important reasons why every Nigerian woman must have a male bestie.
1. To share hoe stories that your boyfriend is too fragile to hear.
Your boyfriend will probably not be able to stomach certain stories of you, even if they are from your past. So, who do you tell it to? Your male bestie. He will listen without judging you, and he will even give you tips on how to hide things better.
2. To help you zip up your dress.
This is essential. Yes, you have a boyfriend, but will he always be available to handle some small tasks like this? The answer is no. And that's where your male bestie comes in. It's just to pull up a zipper, nothing serious.
3. To give you a shoulder to cry on when your boyfriend is moving mad.
Your boyfriend is hurting you and you need to vent and cry. Will you also go to your boyfriend to do that? You need a male bestie! Because he is a guy, he will help you see things from the male point of view. A female bestie is good, but what if she decides to go behind you and eat your boyfriend's work? Men are cheap oh.
4. To help you practice sexual positions so you can be experienced enough for your boyfriend.
Men love experience. Nigerian men especially. So, if you happen to have very little experience, you need a male bestie who has more experience and is willing to show you the ropes. Don't worry, you people don't have to go naked. Is it not just to show each other sexual positions?
5. To help you practice kissing techniques too, so you can know if you are the poor kisser or your boyfriend.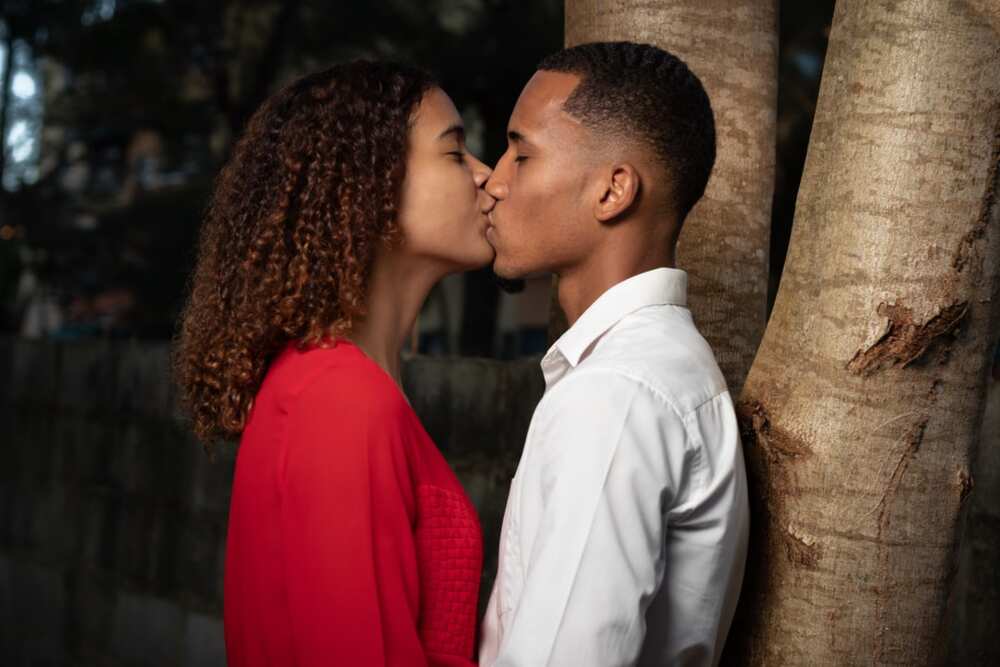 This is important. You might end up breaking up with your boyfriend, but you don't want him to go about saying that you are a poor kisser. You better get a male bestie to help you practice really hard. And we mean really hard.
6. To act as the mannequin head so you can test how your wig will look when you part it to the centre instead of the side.
Let's be honest, if you ask your boyfriend to bring his head so you can use him for wig testing, will he agree? Someone that toxic masculinity is about to finish. You better get yourself a male bestie who will agree.
7. To pray with you on days when the weather is cold so you do not fall into temptation.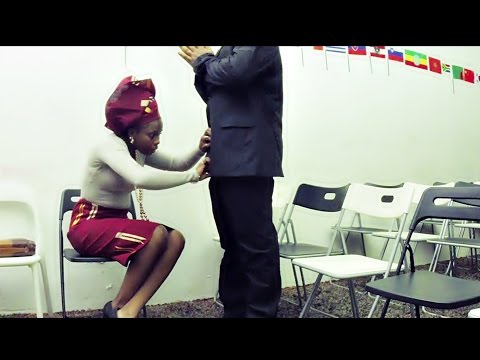 Imagine it rains while your boyfriend is stuck at work and your body is doing gish-gish. The devil is a respecter of no woman, shebi you know? That's why you need a male bestie who lives close by and who can lay pipe hands on you.
8. To take you out, in case your boyfriend does not like wakawaka.
You, an extrovert dating a homebody. It won't work nau. Just find a male bestie who will go to clubs and every other place with you. There's nothing to worry about, after all, you will still return home to your boyfriend.
9. To partake in your threesome, so that you don't have to invite a stranger.
Let's assume your boyfriend finally decided to have a threesome. Do you want him to go and bring an outsider? The answer is no. This is one of the reasons why your male bestie exists. Just bring him as the third person. Better to ride the joystick of a friend than to feel the lollipop of a stranger, or whatever did Aristotle say.
COMPONENT NOT FOUND: donation