Dearest reader, tough times are now beginning to last. Gone are those days where people have decency and often refuse to pick money at parties. These days, many more people are throwing money in the air at parties and if you cannot beat them, it's probably better to join them.
Without further ado, here's how to pick plenty money when you are chanced to attend a party where such an act is being done.
Please note, spraying money at parties can send you to jail sha.
1. Go with fishing net.
Your hands will never be enough to do the job. We're not even lying to you. Once they fling money in the air like this, just use your net to gather it. Work smart, not hard.
2. If you don't have fishing net, use your kitchen sieve.
This one too will do the work. Just jump and pack money like water. People might want to beat you, but we'll tell you how to deal with them. Just be reading.
3. Whatever you do, don't stay in the front.
Always stay in the middle. You know why? When the money is thrown, it won't land in front, it will go into the crowd and you will be able to catch it because you have the advantage of position.
4. Make sure your clothes are tight.
If you wear baggy clothes, someone will drag you. Remember, the market is competitive.
5. Wear sneakers or shoes, not slippers.
Slippers is impractical because someone can step on your slippers while you are picking money. Besides, slippers won't allow you run well. This thing requires sense.
6. Know how to push people.
Sorry for this advice, but the game is the game. Do you want to catch money or do you want to be a good samaritan? The choice is yours oh, Ogbuefi.
7. If they are spraying the money and not throwing it in the air, put chewing gum under your shoes.
You know how this works? You chew the gum a bit, and them gum it under your shoe in mutiple places. Then you walk into the party where the money has been sprayed. Walk around on top of the money and then carefully walk out. Repeat the process until you have packed enough money.
Here's another example:
8. Find someone to collaborate with.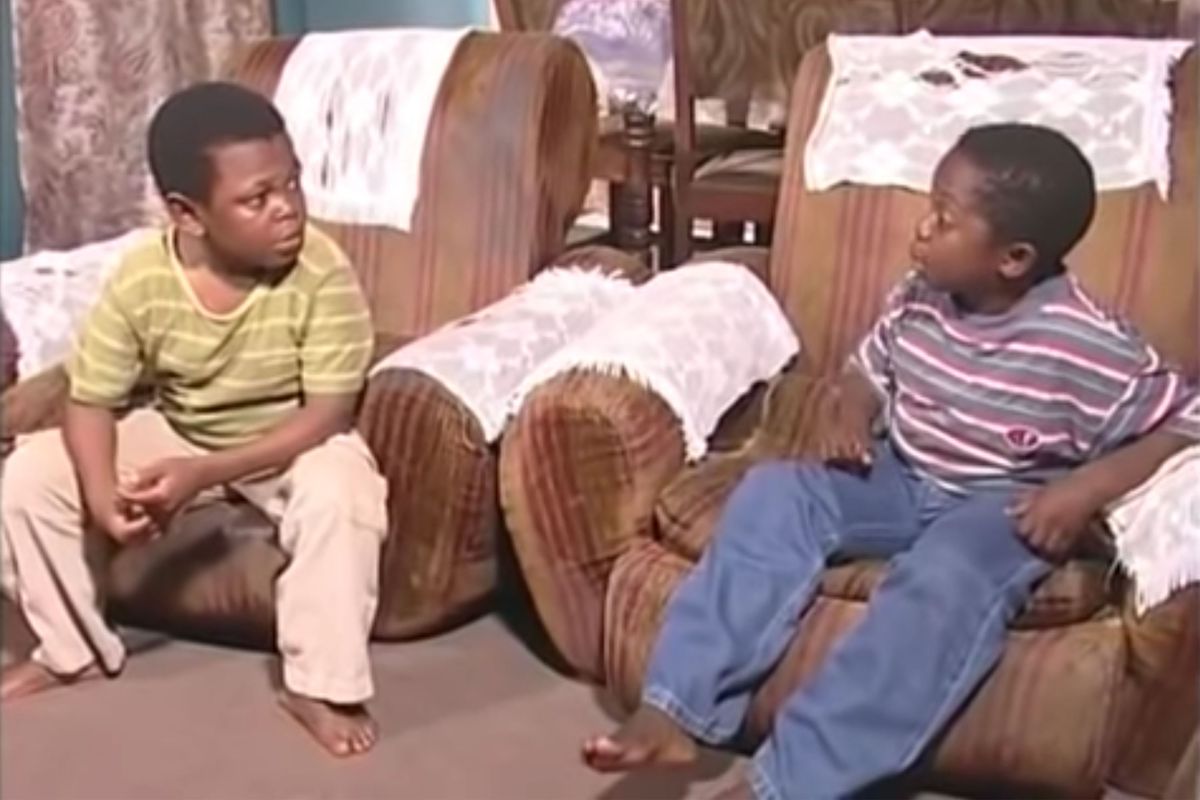 Teamwork is important in this kind of situation. Just find someone that cannot cheat you. At the end of the day, you both will calculate how much you have picked and then share it.
Don't thank us, we are just doing our work.
---
Help Zikoko keep making the content you love
More than ever, people are turning to Zikoko for stories that matter and content they love. But still, we, like many media organisations, are feeling the financial heat of these times. If you find us valuable, please make a contribution to help keep Zikoko zikoko-ing.
Thank you for your support.
We are also cool with Crypto.