Bone straight wig has been causing wahala on social media. And so, being the generous people that we are, we thought, "How can we help our readers become empowered enough to create their own bone straight wig?" After a series of consultations with beauty experts far and wide, we got enough insight to share.
To create your own wig at home, here's a list of the things you need:
1. Wig cap
This is the cap you will wig your weave on, so it's of paramount importance. You can opt for a thicker one if you want.
2. Needle and thread.
To sew the weave-on on the cap. Ask the seller for wig needle. It looks like this: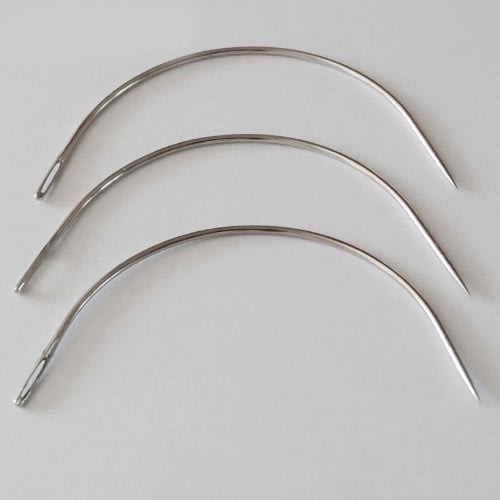 3. Bonding glue.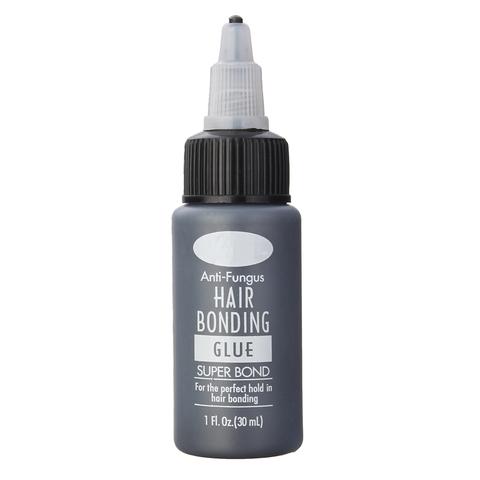 To gum the hair on the wig cap. You will need it for the closure, so that it will look like the wig is from your scalp. Needle and thread cannot achieve such perfect finish.
4. Actual hair.
The actual hair is the reason why everything is expensive. But don't panic. The plan is to make a bone straight wig at a cheaper price, so we came up with really affordable alternatives that won't tear your pocket.
a. Expression attachment.
Shebi you see that it is straight.
b. Darling Superstar attachment.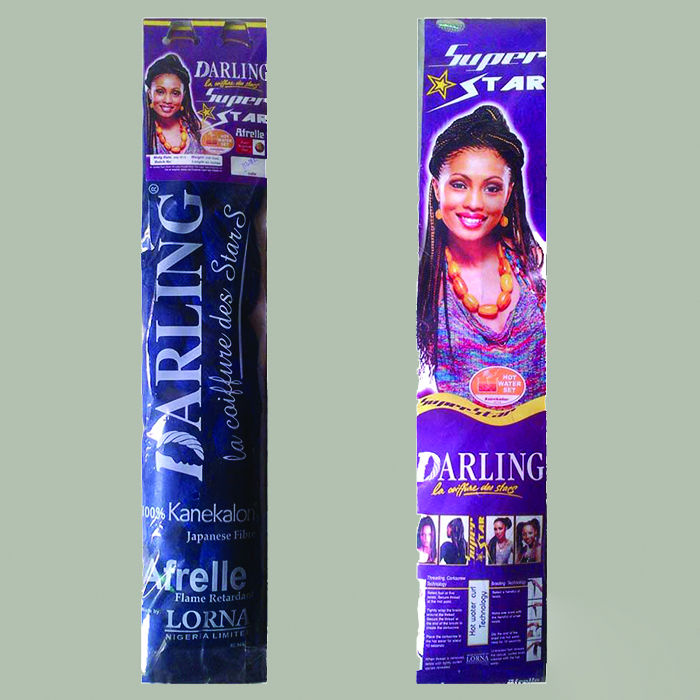 When you finish the wig and people ask you how it's so full and bouncy, tell them it's Bone Straight Deluxe. Wahala for who no sabi shortcut to slaying.
5. Weave-on to do closure.
After gumming and sewing the attachment on the wig cap, closure is what remains. This is where the weave-on comes in. You need just small to close up the front. You and your friend can contribute money to buy one and share it. Put the bonding glue on the wig cap and place your weave-on pieces on the glue. Now brush it until it aligns with the attachment remaining part of your bone straight wig.
6. Hot water.
After wigging your weave, you will dip it in hot water to bring out the silkiness. It also makes it softer and closer to real hair. Your haters don't know anything.
7. Pink oil.
Perfect finish. Rub it on your bone straight wig and watch it shine like diamond. Brush the wig until it starts to bounce and you are ready to slay like the diva that you are.
Na mumu dey go boutique.
We have done our best, but if you are hell bent on spending close to 200k that you don't have on a wig, this one is for you:
Help Zikoko keep making the content you love
More than ever, people are turning to Zikoko for stories that matter and content they love. But still, we, like many media organisations, are feeling the financial heat of these times. If you find us valuable, please make a contribution to help keep Zikoko zikoko-ing.
Thank you for your support.
We are also cool with Crypto.