Almost every Nigerian has a sex playlist. You know, that collection of songs they have prepared to play during knacks. If you own a playlist like this, we have ideas of what you might do with it.
1. You can play it while washing clothes.
The pent up sexual energy will be useful for something.
2. Or while bathing.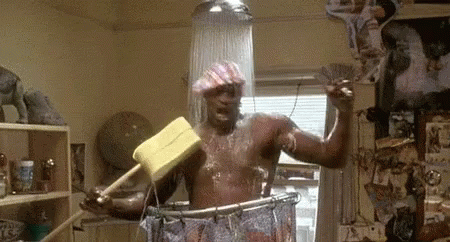 Let the water wash your tears away.
3. Or doing your house chores on Saturday morning.
Put your back in it, house chores style.
4. You can play it during your morning run.
Let something sensual fuel your desire.
5. You can also play it as you rededicate your refurbished virginity to your maker.
It is His will that every virginity be preserved until marriage and every act of fornication be truncated.
6. Or play it to cry.
At your big age, no one is eating your work. We feel sad for you sha.
7. And if everything else fails, maybe just delete it and accept the bitter truth that you are never getting laid.
We have said what we came to say.
---
Help Zikoko keep making the content you love
More than ever, people are turning to Zikoko for stories that matter and content they love. But still, we, like many media organisations, are feeling the financial heat of these times. If you find us valuable, please make a contribution to help keep Zikoko zikoko-ing.
Thank you for your support.
We are also cool with Crypto.