We Nigerians often think we have a monopoly on ruggedness, but I think the Zimbabweans come close, especially the transport sector. I found a number of similarities between the Nigerian danfo system and the Zimbabwean system, and I knew I HAD to share ASAP.
NB: Buses in Zimbabwe are called kombis, while in Nigeria, they are largely referred to as danfos.
1. Zimbabwean bus drivers are almost always trying to evade the police.
It is the same in Nigeria. It's like Zimbabwe and Nigeria are in the same WhatsApp group.
2. If you take a bus in Zimbabwe, you have to sit 4 on a seat, even though the seats are meant for 3 people.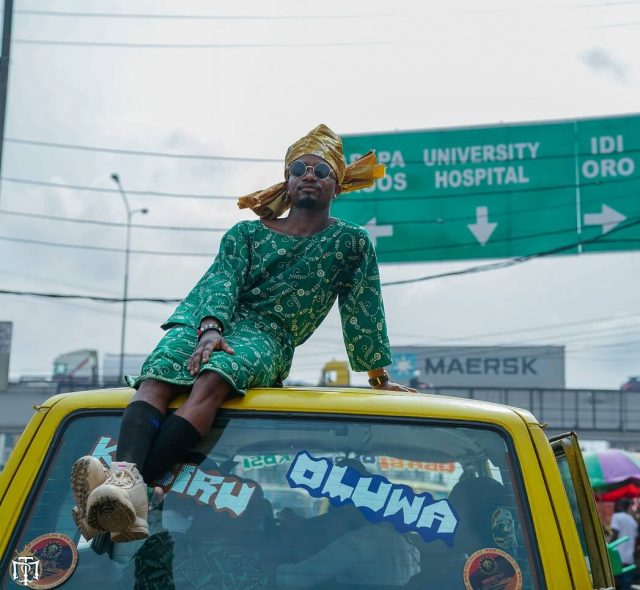 My dear reader, if Nigerian bus drivers can have people sit on the roof so they can collect money for it, they will.
Personal story: Last year in Lagos, I was carrying what was left of my tired body home in a danfo when this man came from nowhere and attached his body to the bus like a leech. Turns out he knew the driver and so they let him in(to the already full bus). My man had to hunch over the passengers in the next seat.
Guess what? He still had the audacity to eat a meat-pie.
Sometimes, I'm tempted to believe Nigeria is not a real country.
3. In Zimbabwe buses, there is a little seat where the engine is.
The engine is covered with something, and normally, no one is expected to sit there, but if you are willing to pay half the fare, you can sit there and face the entire bus. It is called "Face The Nation."
In Nigeria, you pay full fare, but you don't have to face the whole bus sha.
4. They can decide to take another route because they're trying to evade bills from touts.
It's the same here in Nigeria. Sometimes, they do shortcuts because of traffic, and most of the time, the shortcuts tend to also be populated by other drivers trying to avoid traffic.
Here's a danfo related story you'll like: 5 Types Of People You'll Encounter In A Danfo
5. In Zimbabwe, passengers pass their money to each other.
This is sometimes the case in Nigeria. Especially when there is no conductor.
6. Bus touts exist in Zimbabwe.
Ah, they're plenty here too. We refer to them as agberos. We interviewed one of them. You can read it here:
---