If you're a Nigerian who loves eating swallow, then you'll understand the importance of the right soup to make a swallow hit the right notes. If you enjoy eating good food like us, then you should print out this list and pin it above your bed as a daily reminder.
Before anything, here's a (small but workable) list of swallows:
Amala
Eba
Semovita/Semolina
Wheat
Pounded yam
Starch
Fufu
Now, given this wonderful list of delicacies, what soup should you combine with them? Let's suggest for you!
1. Eba vs. Okro soup or Egusi.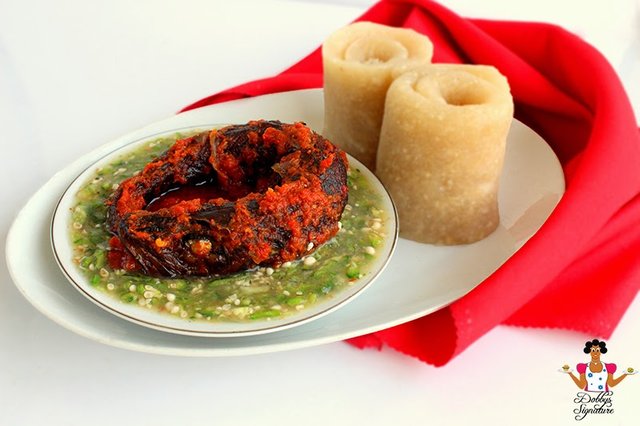 Both of them are sure to send you into a place of bliss. It's up to you to choose your drug.
Quiz: Which Nigerian Swallow Are You?
2. Amala and ewedu have been a couple since time immemorial.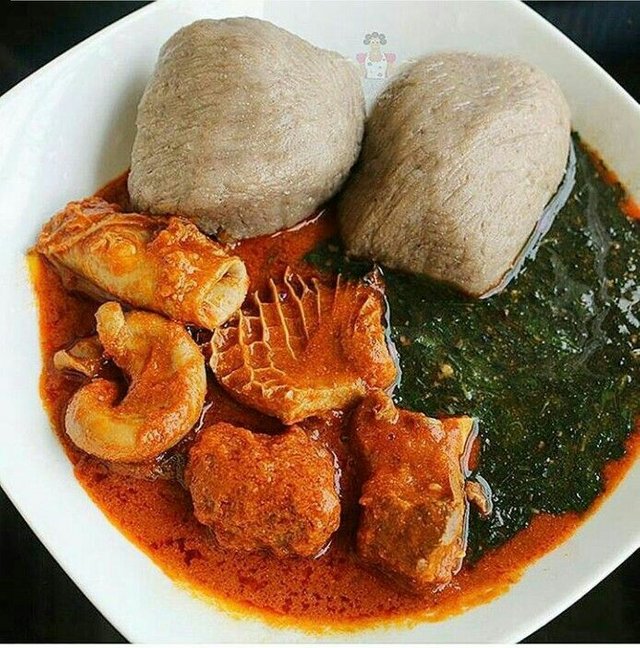 What God has joined together, let no man put asunder.
3. Because we love you, we recommend ogbono soup for fufu, wheat, and semo.
Be careful though, so you don't eat your fingers in delight. Too good.
You can also try a mix of okro and ogbono soup. Something like this:
A queen sitting pretty. We have no choice but to stan.
4. Pounded yam belongs with efo riro. No more, no less.
Our mouths are watering already.
If you had a chance to spend money on pounded yam and efo riro today, how much are you willing to let go of? N7,500 or N1,500? In the latest episode of VRSUS, we visited two restaurants to tell the difference between both of them. All the gist is here: