Ibadan is a nice place to live in (or explore, if you are the adventurous type). But that is only when you understand the workings of the city. If you don't, you will end up becoming frustrated. To prevent this–and to give you a small taste of Ibadan–we made this guide to help you.
1. A lot of people are outspoken here and they will not hesitate to disgrace you if you act funny.
Ibadan people when you act rude to them. And this can happen in any place. With the taxi driver, the market woman, the okada man. Just respect yourself and they will respect you too.
2. When they tell you the rice of any item, never accept it as the last price.
Price it shamelessly and maintain this kind of look. They will tell you that they can't go lower. Pretend to walk away. They will call you back and ask you to come and take it. If they don't call you back, then truly-truly, you have passed your boundary. Go back and buy the item in shame.
3. Amala is in abundance here.
And yam pottage too. They happen to have a lot of yams in Ibadan. And given how Amala is made from yam flour, it all makes sense. For as low as N150, you can enjoy a decent Amala in Ibadan.
4. If you have an NYSC khaki, almost all doors will open for you.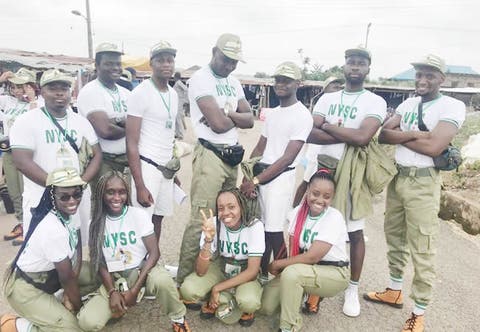 If you want to perfect this act, just pretend like you don't understand Yoruba and tell them that you are new to the area. Ah, enjoyment. Some of them will nearly want to carry you on their back.
5. If you ever find yourself in Oja Oba or Bere area, please dear, hold your phone and wallet tight.
These areas are like low-budget Oshodi. Anything can happen. And by anything, we mean anything.
6. You can take an Okada for as low as N30.
Yes, thirty naira. And we don't mean Opay or Gokada or any bike -hailing service. We mean proper okadas. It all boils down on your ability to beat down prices and act like you don't care if the okada man threatens to leave you.
7. The first person you see in a loading bus is usually the driver camouflaging as a passenger.
The gist is this: They know that passengers will not enter a bus if they find it empty, so they sit in it. When the bus is nearly filled up, they come down and re-enter as the driver. This act will shock you for the first two or three times, but once you realise that it is how Ibadan people do things, you'll take it in your stride. Man must chop after all.