Knowing you have trust issues is one step to fixing it. This list will use your food habits to help you identify your trust issues. Fix up.
1. They add salt to plantain before frying.
Why will you add salt to something that is already sweet in the first place??
2. They add maggi to their beans.
A lot of people are on this table. Fix up, y'all.
3. They boil their yam with sugar.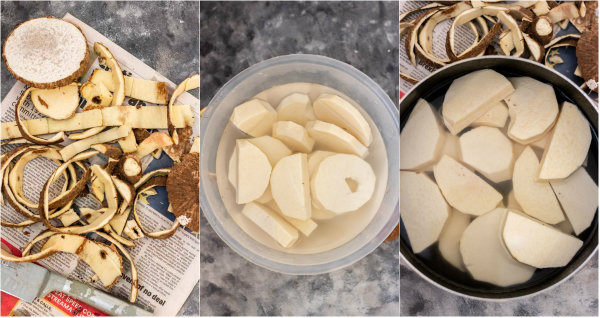 Is it the yam you don't trust or is it yourself?
4. They squeeze bread before buying it.
Who even does that? Normal people should be able to tell if a bread is fresh or not just by looking at it.
5. They eat jollof rice with stew.
People who do this should honestly be cancelled. For real.
6. They throw away the first and last slices of bread.
If you do this, you have unresolved issues you need to fix.
7. They eat egusi with draw soup.
How can you add draw soup to egusi soup? It shows a complete lack of trust in the sweetness of egusi soup to be honest. Egusi and ewedu, egusi and okro, egusi and ogbono — your trust issue needs to be fixed, fam.