For bisexual and pansexual people who are attracted to (and sleep with) both men and women, it's expected that they've noticed core differences in the ways they approach sex.
So, for Pride Month, we decided to ask a bunch of bisexual and pansexual Nigerians to share what it's like sleeping with men and women. Here are 7 of the best answers we got.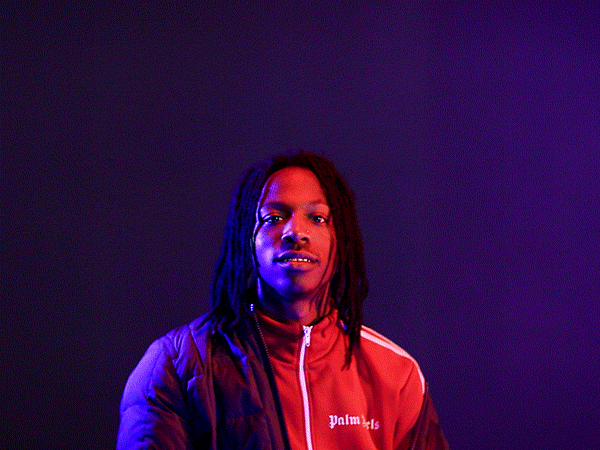 Chinyere, 26/Female/Bisexual
I'm more physically attracted to men, but I'm emotionally drawn to women. With men, the thrusting is nice, but it never really goes anywhere. Few men actually understand how to properly please a woman.
With women, I'm already seeing stars without any actual penetration. Then when a strap-on is added into the mix, it's just next-level. Women always pay so much more attention to detail.
I'm currently in my first-ever relationship with a woman, and whenever we have sex, my vagina literally cries her a river. So, yeah, I definitely prefer sex with women.
Femi, 26/Male/Bisexual
I sleep with more women than men, and I think I prefer it that way. I really like drama and men just don't have enough of it. Sex with men tends to be a bit predictable.
The major difference for me, however, is in the desire to push boundaries. I've noticed that men are a lot less willing to try new thing in the bedroom, and that's no fun.
Mary, 24/Female/Bisexual
I'm currently sleeping with more men than women. In the past couple of years, I've been living in remote cities and it's just a lot easier to meet men. Before then, it was more women.
Having sex with women is more sensual and selfless. Whenever I sleep with men, I zone out and only come back when I'm ready to have an orgasm. You can't do that with a woman — you need to be present.
I prefer sex with women because it's more intimate and fulfilling, but with men, it often feels like a means to an end. In my experience, sex with men is usually just a wham-bam situation.
David, 30/Male/Bisexual
I currently sleep with more men than women. At this point in my life, I'm only interested in having no-strings-attached sex and men are so much easier to hook up with.
For me, sex with men is a lot more fun and primal, but with women, it's tender and intimate. I can't say I prefer one over the other because it really depends on what I'm craving at the moment.
That being said, I feel a lot more accomplished when I make a woman come. It's a lot harder, so whenever I pull it off, I pat myself on the back. With men, it's usually just like turning on a tap.
Tola, 21/Female/Pansexual
I sleep with more men than women. I actually enjoy being with both, but I've noticed that with women there's more synergy — the sexual tension is usually stronger and I always feel safe enough to explore.
With men, it changes from person to person. Some are selfish, while some are great. It's usually the latter when the guy is open to communication. I don't have a preference, though, it really all depends on our connection.
Wale, 33/Male/Bisexual
I sleep with women a lot more, even though I don't really prefer one over the other. In my experience, the major difference is that sex with women is more complex than sex with men.
I've had to learn how to make each woman come. Only been lucky enough to make one woman come the first time we had sex. It's a challenge and that makes it fun. Men aren't that hard to figure out.
Another major difference I've noticed is that sex with men is more selfish. Most men are just looking to get off when they have sex with you and it shows. Women are much more thoughtful.
Funmi, 20/Female/Bisexual
I sleep with more men, but it's easier with women — it flows better and it's more intimate. I don't think women try to prove anything in the bedroom, they just want to connect.
I think men feel like they always need to perform, and that takes away from the experience. Some men also don't listen very well. Still, I don't have a preference, because even bad sex makes for funny stories.