Once upon a time, I recapped an insane Christian book that claimed the devil created football as a tool to destroy humanity. The article's popularity made me turn my recaps into a weekly series named "So You Don't Have To", where I find batshit crazy pieces of media (books, movies, etc) and recap them for your pleasure.
Today's book is titled, "Contraceptive: A Sin In Family Planning And Birth Control?".
The (nameless) author starts by talking about how many of his brethren keep asking him if popular contraceptives are sinful and if so, what other good, Christian options are available so they don't end up having an unreasonable amount of children. He goes on to say that the answer he gives always leaves them unsatisfied. This is when I realized that the question mark at the end of this book's title is a scam.
The author reminisces about the first time a beloved brother asked him about contraceptives and how distraught the brother was when he got an answer he didn't expect. He talks about the question the brother fought back with, "So are you saying we should give birth to dozens of kids without any planning whatsoever??" and that the conversation followed. A conversation that I hope made the brother walk away because he finally realized that he was talking to a mad person.
Author: "Is God not worthy of closing the womb of your wife instead of using contraceptive?"
Brother: "What if God delays in such answers and my wife becomes pregnant after sexual intercourse?"
Author: "My beloved that means you are faithless because he that must come unto God must believe and have faith that God is a rewarder of them that diligently seek him."
As proof that he's not yarning okoto, he says that he's going to back up his side of the argument with proof gotten from years of scriptural research but immediately starts another storytime about the time he attended some church's youth conference program. My eyes glazed over at this point and I considered giving up on the book. I'm glad I didn't, though, because this particular story contained something I didn't see coming.
It contained the most ambitious crossover event since Avengers: Endgame.
As the second entry in the "So You Don't Have To" series, I recapped a book written by a 17-year-old boy named Chijioke Onughu. In this book, Chijioke claims to have worked in the kingdom of darkness for 150 years, which means that his servitude began 137 years before he was physically born. Chijioke's original confession happened back in 2016 at a church's youth conference program.
That same youth conference is where the author of today's book got this piping hot supernatural tea.
Am I the only one that imagined a sweatshop in hell full of demon…minorities mass-producing condoms at an alarming rate?
Impotently demonize??
Satan & Co Enterprises
Before I could wrap my head around the odds of the author actually being present for Chijioke's original confession, he came through with another crossover by quoting Evangelist Fumilayo Adebayo, the woman who claims to have interned in hell for 990 years.
There's a small bit about Onan, a minor biblical character who's most known for being the pioneer of the pullout method. The author says his initial interpretation of Onan's story was that God killed him for his refusing to procreate, not his use of the pullout method. However, it's become clear to him now that God's anger was caused by Onan's disregard for God's command for humans to be fruitful and multiply.
You know what? Here's the full explanation because I don't even understand how he arrived at his main takeaway from the story.
How did he take this to mean that God hates all forms of birth control?
He follows this up with this picture:
Like this is a thing anyone would want.
He goes on to say that because everyone who is born is part of God's plan, intentionally stopping conception or aborting a fetus is you messing with God's Lego city, and that is a terrible sin. Why does the author say everyone is part of God's plan? Because of Jeremiah 1:5, where God tells Jeremiah this: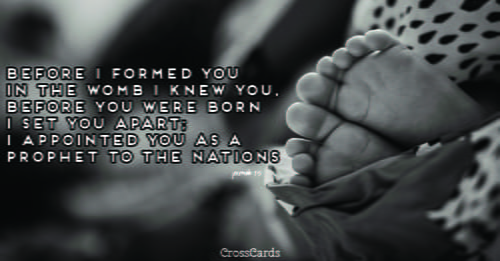 I think he was talking about Jeremiah specifically but that's just me, I guess.
To further terrify people using the supposed spiritual dangers of birth control, here's a story the author pulled out of his ass.
Apart from the fact that pills just don't end up in the bloodstream whole, I know this story is a lie because I reversed image-searched the photo and it led me to a 2016 article about a Ugandan woman named Nnaalongo who died in Guangzhou, China after battling a mystery illness for 3 weeks.
If you've made it this far and you're wondering if the author is implying that sex should only be had when procreation is the desired endgame by both parties involved, you're not alone. However, he makes it clear that this is not what he's implying by explaining Natural Family Planning, the birth control method every Christian couple must use.
I would post screenshots of his explanation but his grammar skills make the entire thing sound like gibberish. So here are screenshots of an explanation offered by the good folks at familydoctor.org.
No disrespect to the people who actually do this but this is fucking insane. Life is stressful enough. No one wants to have to study a chart and check the shape of the moon before a genital bump session. I'm just a human trying to have sex with my spouse, who is also a human. Not a werewolf.
Click here to read the recap I wrote for Chijioke Onughu's book. It chronicles all the things he experienced serving in hell for 150 years as Satan's right-hand man. Believe me, this is an origin story you do not want to miss.
What's up, Zikoko Fam? It would mean the world to us if you spared a few minutes to fill this Reader Survey. It's so we can bring you the content you really want!