Lady Donli became popular in Nigeria after releasing her debut album, Enjoy Your Life in 2019. Two years later, she's ready to drop another project. This time, it's an EP called WILD. Last week, she talked to us about loving music since she was little, making music before she was Lady Donli, why she doesn't mind being labelled alté and the influences for her new EP.
When did you start making music?
I started making music as early as I can remember. As a kid, I did poetry, I sang nursery rhymes. It came naturally to me. It was easier than riding a bike. I didn't start putting out music though, until 2012 when I finished secondary school.
Where can I find those songs?
Nowhere. I took it all down. Before I was Lady Donli, I was two other totally different artists and my transition to Lady Donli meant I had to "kill" those other artists.
Can I at least know their names?
Haha..nope. I'm not saying a word.
LMAO. Did your parents support your music career?
They were fearful, but they did because it felt right. My dad would tell me about how when I was a baby, they would play music for me and I would dance. Me deciding to become a musician wasn't unexpected.
Cliche question: which musicians inspire you?
Because I make many different types of music, different people inspire me. If I was a jazz artist, I would say Nina Simone was my greatest inspiration. If I was an RnB artist, it would be Beyonce — I'm a Beyonce stan. But there's a wide range of people that have inspired me; Brenda Fassie, Asa, Angélique Kidjo, Fela, Erykah Badu and many others. Right now, I inspire myself.
When did Lady Donli come into existence?
2014. Right before I got into university to study law.
What was that like?
It was hard. I didn't actually want to study law, but I knew it would make my parents happy, so why not? Music was my only escape from all the seriousness.
My first song was "Nothing on me", and then I put out "Mr Creeper" which did super well in Abuja. As time went on, I put out EPs with music I was working on, and then in 2019, I dropped Enjoy Your Life (EYL).
How do you navigate your growing popularity?
I never really notice when I become more popular. I still get surprised when someone runs into me and is excited because they know me as Lady Donli. Someone heard me on a live radio show recently and showed up at the station, waited for me to finish just so we could take a photo. That genuinely shocked me. It hasn't hit me that I have fans like that.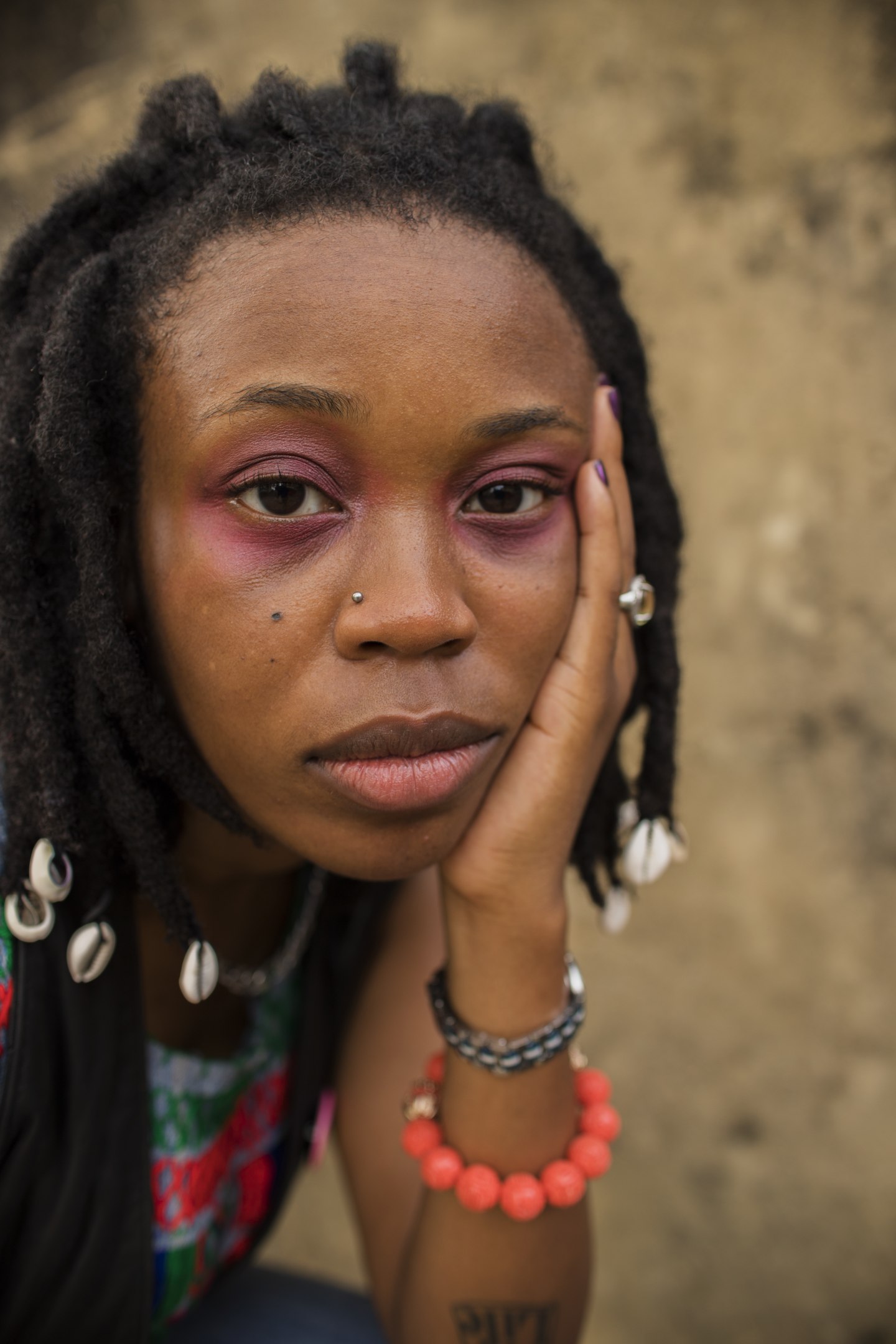 Is that modesty I hear?
Haha… I wasn't in Nigeria when EYL dropped. By the time I got back and realised that people were actually actively listening to it, I was super surprised. Happy, but surprised.
Let's talk about EYL. What jazz did you put in that album?
I didn't set out planning to make an album. Musicians are always scared of dropping projects and calling them albums. The concept of an album is just so final. We prefer to release EPs and mixtapes.
But in that period, I was making music that sounded really good and decided to turn it into an album. By the time I made "Cash", I knew it had to be in an album.
In truth, EYL was some type of escapism. I made EYL to escape the fact that I wasn't actually enjoying my life. Life was very stressful in that period and I wasn't happy, so I made music that made me want to be happy.
Because I'm my own biggest critic, I don't think the album did as good as I thought it could. I saw its success and thought, "What's next?" Maybe the best thing that came out of the album was that Davido reached out to do a Cash remix.
What did that feel like?
It was exciting. I was doing a show in Seattle on my birthday, and I got a DM from him saying he wanted to do a collab. Imagine Davido texting you on your birthday while you're on tour saying he wanted to make music with you.
Omo. People generally classify you as an alté artist. What's that like?
I'm fine with people regarding me as an alté artist. I don't run away from it. It helps me embrace who I am better. The alté scene embraced me and connected me with people who changed my life and have helped me beyond music. For many people the alté space is not just about music. The people here are the family you wish you had. Many people have gotten kicked out of their homes because they're creatives, and they've found people to house and take care of them just because we're all making this music together. Being in the alté space is also what would make you feel like you're a celebrity for the first time. So yeah, I love being a part of it.
Let's talk about your upcoming EP, WILD. What does it sound like?
It sounds like me having fun, but it doesn't sound anything like EYL. I don't want people to expect EYL-type music from WILD.
I thought my album was going to drop this year, but I realised it wasn't ready, so I decided to give my fans something else. The EP contains songs that I wrote and wanted other artists to sing. I picked a few of them and sang them myself. It doesn't sound like anything I've ever made.
How did 2020 affect your music?
2020 was a bad year for me. It was the year I was meant to maximise EYL, go on tours and all that, but then I got stuck in Toronto for eight months. I wish I was in Nigeria because I would still have been able to do shows, but the lockdown was much stricter in Canada. I just stayed there, doing nothing other than making music. I made like 90 songs last year.
90 songs?
I've never made that much music in my life. What that does is that it gives me so many options to work with in the future because now I have a ton of unreleased music.
That's WILD. What Nigerian artists do you want to work with in the future?
Right now, the only Nigerian artist I really want to work with is my favourite Nigerian artist — Rema. Other collaborations might come spontaneously.
What would success feel like for you?
I have no idea. I could have the number 1 song on the Billboard Hot 100 and not feel like I'm successful. I don't like to measure success. I just want to make music.
---