BBNaija Saturday Night Party is our favourite thing to watch right now. Every Saturday night, the housemates dress up in their finest and come to the dance floor to display hilarious, interesting, and always, mind-blowing dance steps. If you follow the show like we do, then you'll relate to this list completely.
Here are 8 types of housemates you are definitely going to see at every BBNaija Saturday Night Party
1. The dancer.
You probably thought of Liquorose when you saw the heading. And you are right, but this dancer isn't always just Liquorose. It is that person who gives us leg work and hilarious body movements that keep us talking for days after the party.
2. The groove queen or king.
This one came to simply enjoy the music and groove on a steady. The dancer can dance the house down, they are not entirely concerned. They are just here for the music and the vibes.
3. The hypeman.
"Who be that guy wey dey stand for corner dey chill with a bottle of Guinness?" Just leave this post for WhiteMoney. Sure, he dances, but half the time, he's chilling and hyping his people.
4. The poser.
One dance, fifteen poses. We know their type, and to be honest, we are not angry. They are serving us something.
5. Chop life geng
The person who falls in this category came to simply chop life. When the music comes on, they will dance and vibe. And when the drinks pop us, they will drink and vibe. No stress, no sweat. Just chop life and chill.
6. The couple.
These ones will do love nwatintin all over the dance floor, and that's all they are there to do. Even when they dance, they do it with themselves. God when?
7. The couple (who aren't a couple) who dance.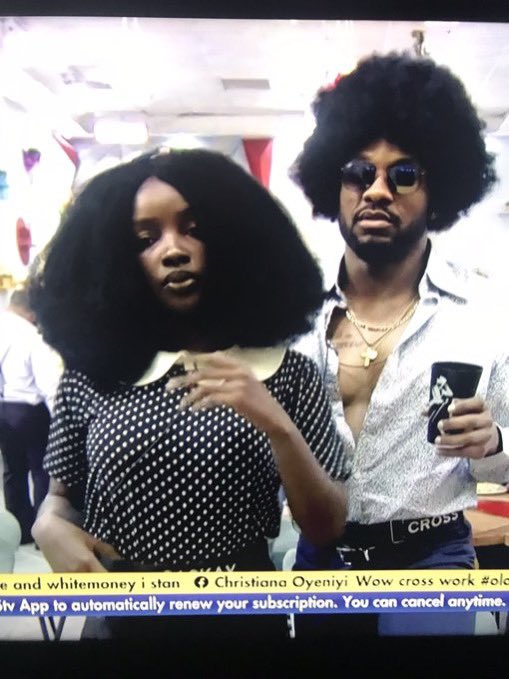 These ones are not a couple, but they have very good dancing chemistry. Once the music comes on, the dance begins for them. They don't care who the partner is, they just dance. We love them plenty.
8. The solo dancer
This person likes to dance on their own. It's not as if they don't enjoy dancing with others; they do. But whether they find a person to dig it with or not, the party still continues for them. Always a whole mood.
COMPONENT NOT FOUND: donation