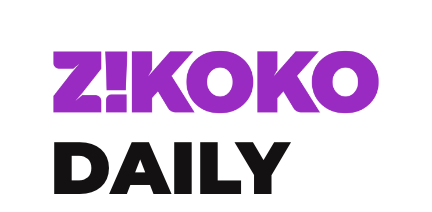 Hey, you. So far, the highlight of my day was discovering new levels of my editor-in-chief and managing editor's boomer-ness. Edwin literally said, "Give the Lord a gargantuan wiper." It's giving 60s' literature professor.
For Ruka, it went like this:
Ruka, in a video meeting: …
Every single person: Ruka, you're muted.
Ruka: Goes on to talk for six minutes, still muted.
I'm convinced of two things: She's 50+, and she may kill me when she sees this. It was nice knowing you.
NAIRA LIFE
The Inside Gist: This Tax Collector Has Never Had to Make Money to Survive
Hey David. This #NairaLife called me poor in six languages.
How long do you think you can go without a job before you drown in debt?
I can do half a year. But it'd be half a year of being lowkey and buying only data. Thankfully, I can stay at home and eat. I don't have a lot of responsibilities.

Lucky you. This is the second rich kid you've interviewed in a row. How's your mental health?

See, I've asked both of them the same question: Please, is there space in your family? The answer has been no.

LMAO. Most interesting thing from the interview?
She said it was during the interview she realised she was privileged. I was like 😐
Is she kidding?!
Accept international payments from your customers in the USA, UK, Canada, and 60+ countries using
Pay with Apple Pay.
👉🏾 Create a free Paystack account to get started.
This is partner content.
Zikoko Daily's Top 3
We need to talk about Kizz Daniel's problematic lyrics
The guy has great songs, but some of the lyrics? You need to do better, Kizz.
They border on sexual harassment, slut-shaming and just leave a sour taste on the tongue.
---
These countries are red flags for your japa plans
It's still paining me that Dubai has now joined this list. What'll happen to my
go-to-Dubai-and-take-pictures-to-pepper-everybody plan now? Even South Africa?
---
How to survive if you find yourself in an old Nollywood horror film
Since y'all are insisting on celebrating Halloween today, you should start by imagining living in the worst horrors known to man: Old Nollywood.
Quiz
Will Soft Life Fit You?
In summary, it'll fit me die. What about you?
Zikoko Recommends…
(Some job openings & opportunities, because I need you to succeed in 2022 🙏🏽)
Today, everyone is clicking on:
The #NairaLife of a Babalawo.
I'm still intrigued that his parents were Deeper Life church members. But with all the ups and downs life's thrown at him, I'm just glad he's found peace.
Spread the love
Did you like today's newsletter? Share this with someone who would enjoy today's Naira Life.
You received this email because you signed up for our newsletter.
Unsubscribe