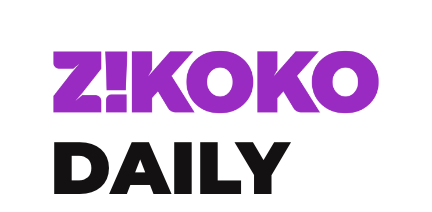 23 September,
2022
Hey, you. The way I'm excited for the weekend, you'd think I had any plans of leaving my house.
But hey, who knows, maybe I'd wake up on the adventurous let's-go-out-and-eat-food-we-already-have-at-home-only-more-expensive side of the bed tomorrow. Unlikely, but a girl can dream.
ABROAD LIFE
The Inside Gist: After 8 Years in China, I Still Feel Like an Alien
Hey Sheriff! I remember you saying you wanted to speak with someone who lives in China. How did you find her?
Through someone I was initially supposed to interview. I met that person through Instagram, and we exchanged numbers at some point. So, when I knew I'd be writing a story on someone from China, I just texted her. She almost ghosted me, but she eventually told me her friend who'd been there for 8 years wanted to do the interview.
I was getting into this story until I got to the part where she said the Chinese lit her hair on fire. Like what?
LMAO. That part blew my mind. There's a lot of stuff that didn't even make it to the final story; it's that crazy. The most shocking part for me was when someone dragged her by the hair just because she wanted to know if it was real. Like, are you mad or something? On top of that, the person was angry when she confronted her.

Mad. The country's orderliness aside, I don't see China in my future. Do you?
I don't see China in my future, please. It will remain a place I read and hear about for a very long time.
Accept international payments from your customers in the USA, UK, Canada, and 60+ countries using Pay with Apple Pay.
👉🏾 Create a free Paystack account to get started.
This is partner content.
Zikoko Daily's Top 3
You should know these things before dating a bad bitch
So you're lusting after a bad bitch? Get in line with the 50 other people. If you eventually turn out to be the lucky person she chooses, you'll need to know certain things.
---
Nollywood, please let these plots rest
The one that annoys me is how the prince always falls in love with the poor girl. In what world is that realistic, and how come Adenuga's son hasn't found me yet?
---
Nigerian Police PROs need to be stopped, and these tweets prove it
I don't know what purpose these PROs are meant to fulfil, but it can't be to present a cute image of the police. It's not working.
Quiz
Why Are You Still in the Streets?
Since you don't want to leave, you should at least have a good reason for it.
#BUMP THIS
🎶 Rain rain, go away!
A little something to keep you warm this weekend, since it looks like the world's trying to end by flood.
🎧 Get it on Spotify.
🎧 Get it on YouTube Music.
Today, everyone is clicking on:
7 Nigerian Married Men Discuss Cheating on Their Wives
"I started cheating on my wife with my boss last month. There's no reason why I do it. I guess I'm just an asshole."
Spread the love
Did you like this letter? Please share it with someone who's tired of the rain.
You received this email because you signed up for our newsletter.
Unsubscribe