If you're a Nigerian man, you probably grew up hearing that there are things you shouldn't talk about because men don't talk about things like that. Well, we're here to tell you that they lied.
These are six things you should never be afraid to talk about.
1. Our failures
Here's the thing: Everybody fails at something sometimes. So if you think you're the overraw best in failure, you're wrong. Talk about the things you've failed at with other people. You'll probably have a lesson or two to share.
2. Our finances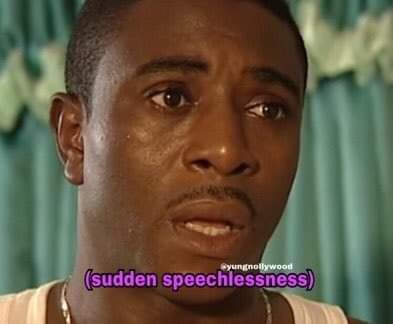 Sometimes, it's not Nigerian men's fault that they aren't open about their finances. If you don't have money, they'll drag you, and if you have money, black tax will show up like a thief at night. But talking about your finances with the right people, and in the right places will help you find more opportunities.
3. Our fears
It's not every time you'll be forming hard guy. Talk about your fears. Nobody will beat you.
Want to disappear down a rabbit hole of men-focused content? Click here.
Help Zikoko keep making the content you love
More than ever, people are turning to Zikoko for stories that matter and content they love. But still, we, like many media organisations, are feeling the financial heat of these times. If you find us valuable, please make a contribution to help keep Zikoko zikoko-ing.
Thank you for your support.
We are also cool with Crypto.
4. Our weaknesses
…and our strenghts too.
5. Our fathers
If you read Zikoko's Man Like, you'll find out that people's fathers mean a lot to them. A whole lot more than people actually admit.
6. Our feelings
People can't read what is in your mind. Talk about your feelings because they're valid.
---