Nowadays, Nigerian men are seriously into the ashewo business. But it is really hard to know, because men have mastered the art of doing ashewo and moving on swiftly to handle other businesses. Beyond that, they are also very subtle. But we have clocked their modus operandi.
If you see a Nigerian man doing any of these things, he is definitely an ashewo.
1. If he has any thigh-length shorts.
You see those nasty things called ashawo shorts? Nigerian men have hidden behind it to fulfil their inordinate desire to walk naked. How can you be 25+ and your only desire is to expose your thighs on the streets? Don't you have a family to plan for? If that man owns more than one ashawo shorts, he is definitely standing by the roadside at night.
2. If he spreads his legs while sitting.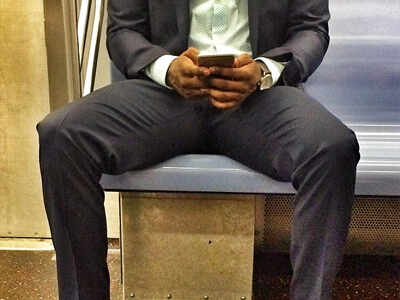 The general idea is to close your legs or keep them to yourself. But once you see a man who spreads his legs in a public transport or any location, he is beckoning on customers. He is indirectly telling them, "Come and buy what is between my legs oh." Any man you see doing that, remove your slippers and slap him between his legs. Spoil his merchandise.
3. If he wears an earring.
Earring is a universal symbol of male ashawos. They wear it to tell potential customers that they are available. Statistics prove this. It's in one final year project like that. If he now adds gold neck chain to it, it's over. That one na ringleader.
4. If he has dreads.
Do you think men keep dreads because they like the stress? No oh, they keep it so they can flip it every two minutes and customers can locate them. Also, some of them keep dreads so their customers can have something to pull when they are doing the do.
5. If he wears a nose ring.
No words. Na ashawo that man be. Man that was put on this earth to build homes is wearing nose ring? Abeg abeg, na akwuna he be.
6. If he has a tattoo.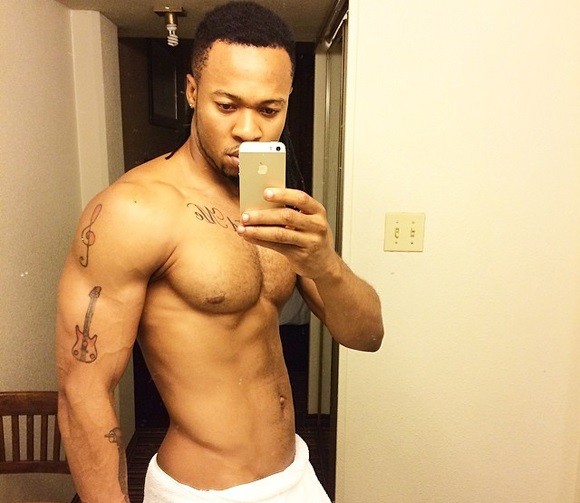 If you don't realise that this is a sign of an ashawo man, sorry for you oh. Why do you think they post it on social media once they get it? They are telling their target audience that they are now available for fun. We are not even joking.
7. If he works in tech.
Tech bros are perpetually horny. Source: Shey I go dey lie give you ni? To satisfy this horniness, they enter the ashawo business so they can make money from their sexual passion. Oh, you think it's tech money those tech bros are spending? Tah, come off it. It's ashawo money.
8. If he doesn't work in tech.
Bank oh, media oh, all of them are ahsawo. So far as he's working, he's selling his body on the side. If you are dating any one of them, sorry oh, but your man is a public commodity.
9. If he goes clubbing.
WHAT IS A GOD-FEARING MAN DOING IN A NIGHT CLUB IF NOT TO SHOW OFF HIS BODY AND ATTRACT CUSTOMERS?? Men are detty liars, so it's not always obvious. But check club toilets and car parks, and you will see them roughing up your man like kitchen foil. If you don't catch him there, once he returns, ask him to drop his trousers and sniff his penis. Believe us, you will smell things.
10. If he goes to the gym.
Listen, 80% of Nigerian men don't go to the gym to build muscles. Here's what they do: they go to customers' houses where they are used like a rag. Once they are done, they will enter the gym and run for 5 minutes so they can come home looking sweaty. If you don't know, better know it now. Source: Na one bros for my area tell me.
11. If he wears fitted clothes.
He's showing chest, thighs, and the shape of his manhood. That one na serious runs boy. If you check well, they are flying him to Dubai to serve penis.
12. If he is Yoruba.
Just forget it. Especially if his name is Femi, Tunde, or Laolu. Those ones are the OG. They will do ashewo and clean up like they are still virgins.
13. If he is not Yoruba.
Again, forget it. Na ashewo him be. He's probably in an association sef. These men are not to be trusted oh.
14. If he is alive.
What is he doing alive, if not ashawo? Honestly, let him answer us. Any man that is alive is doing nothing but distributing penis up and down. The only man who is not an ashawo is one who is dead. And even dead men cannot be trusted sef, because who are those spirit husbands disturbing people's daughters in their sleep?
COMPONENT NOT FOUND: donation