Happy Democracy Day, Nigeria!
It is very important for us to remember that no matter how tough things are, we are at least a democratic government that gets to choose its own leaders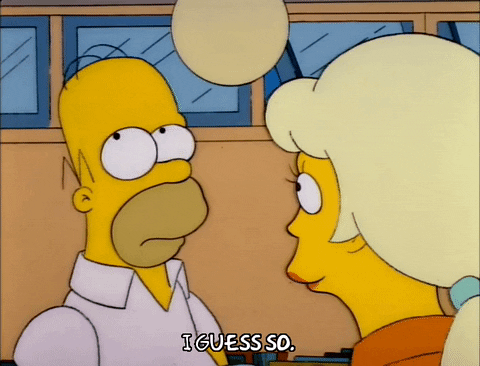 Anywhooo. Our president (Buhari) is still missing, but Acting President Osinbajo stepped in and gave what I think is a really kick-ass stand-in speech
I'm a sucker for well-delivered speeches. I mean, that's mostly why most of us liked Obama. Yes, we cannnn!
Also – because we know many of you may not have the time to watch the above, I have summarized the speech with ten of my top quotes from that speech. Ready?
1. This government's work in fighting against insurgency/terrorism
The positive results are clear for all to see. In the last two years close to one million displaced persons have returned home. 106 of our daughters from Chibok have regained their freedom, after more than two years in captivity, in addition to the thousands of other captives who have since tasted freedom.Acting President Osinbajo
2. The plan to clean up the Niger Delta (which has been a sore conversation point in recent years)
President Buhari's New Vision for the Niger Delta is a comprehensive peace, security and development plan that will ensure that the people benefit fully from the wealth of the region, and we have seen to it that it is the product of deep and extensive consultations, and that it has now moved from idea to execution. Included in that New Vision is the long-overdue environmental clean-up of the Niger Delta beginning with Ogoni-land, which we launched last year.Acting President Osinbajo
3. The plans for herdsmen clashes
We are working with State governments, and tasking our security agencies with designing effective strategies and interventions that will bring this menace to an end. We are determined to ensure that anyone who uses violence, or carries arms without legal authority is apprehended and sanctioned.Acting President Osinbajo
4. On public complaints that the fight against corruption is just too damn slow:
Many have said that the process is slow, and that is true, corruption has fought back with tremendous resources and our system of administration of justice has been quite slow. But the good news for justice is that our law does not recognize a time bar for the prosecution of corruption and other crimes, and we will not relent in our efforts to apprehend and bring corruption suspects to justice. We are also re-equipping our prosecution teams, and part of the expected judicial reforms is to dedicate some specific courts to the trial of corruption cases.Acting President Osinbajo
5. This admission that the Nigerian economy is a huge HAIRY and downright SCARY beast
Admittedly, the economy has proven to be the biggest challenge of all. Let me first express just how concerned we have been, since this administration took office, about the impact of the economic difficulties on our citizens.Acting President Osinbajo
6. This intro to a 'plan' that essentially says 'we know the economy is screwed, and we're working on it'
One of the first tasks of the Cabinet and the Economic Management Team was to put together a Strategic Implementation Plan for the 2016 budget, targeting initiatives that would create speedy yet lasting impact on the lives of Nigerians.Acting President Osinbajo
7. This plan to make it less hellish to do business in Nigeria:
Another highlight of the President's Budget Speech was our work around the Ease of Doing Business reforms. As promised we have since followed up with implementation and execution. I am pleased to note that we are now seeing verifiable progress across several areas, ranging from new Visa on Arrival scheme, to reforms at our ports and regulatory agencies.Acting President Osinbajo
8. We are a young nation full of young people, y'all. Down with the gerontocracyyyyy!
Let me note, at this point, that several of our Initiatives are targeted at our young people, who make up most of our population. From N-Power, to the Technology Hubs being developed nationwide, to innovation competitions such as the Aso Villa Demo Day, and our various MSME support schemes, we will do everything to nurture the immense innovative and entrepreneurial potential of our young people. We are a nation of young people, and we will ensure that our policies and programmes reflect this.Acting President Osinbajo
9. This not-so subtle warning that it is okay to be frustrated with the government, but there's a line:
And while we all daily pre-occupy ourselves with pursuing the Nigerian Dream – which is the desire to better our lives and circumstances vigorously and honestly – it is inevitable that grievances and frustrations will arise from time to time. This is normal. What is not normal, or acceptable, is employing these frustrations as justification for indulging in discrimination or hate speech or hateful conduct of any kind, or for seeking to undermine by violent or other illegal means the very existence of the sovereign entity that has brought us all together as brothers and sisters and citizens. Acting President Osinbajo
10. A sneak-peek preview of the government's focus for the next two years:
The critical points that we must address fully in the next two years are : Agriculture and food security, Energy, (power and Petroleum,) Industrialization and Transport infrastructure. Every step of the way we will be working with the private sector, giving them the necessary incentives and creating an environment to invest and do business.Acting President Osinbajo
And now, here's a photo of Osinbajo and Donald Trump!
More Zikoko!
https://zikoko.com/gist/reporters-visited-london-to-ask-buhari-questions-but-the-answers-are-weird/