In March, the 2020 Batch 'A' Stream One NYSC Orientation Camp was suspended only one week after it began. It was a precautionary move to prevent the spread of the Coronavirus.
Recently, NYSC submitted a proposal to reopen NYSC orientation camps nationwide. The proposal was said to be a part of the NYSC plans on how prepared they were to carry on their activities post-COVID-19.
The Coronavirus pandemic has altered the NYSC scheme. Those in the orientation camps were sent back home, Batch B corps members had a low-key passing out parade with full adherence to the COVID-19 reform protocols, and the present Batch C corps members are no longer working due to the lockdown and shutdown of schools and other organizations.
So, what happens with this submitted proposal? Well, if approved by the Presidential Task Force (PTF), the Batch A stream one corps members who were sent back home would have to return to NYSC camp to complete the orientation activities. And then, perhaps other NYSC activities might return to normal, but with strict adherence to COVID-19 prevention tips.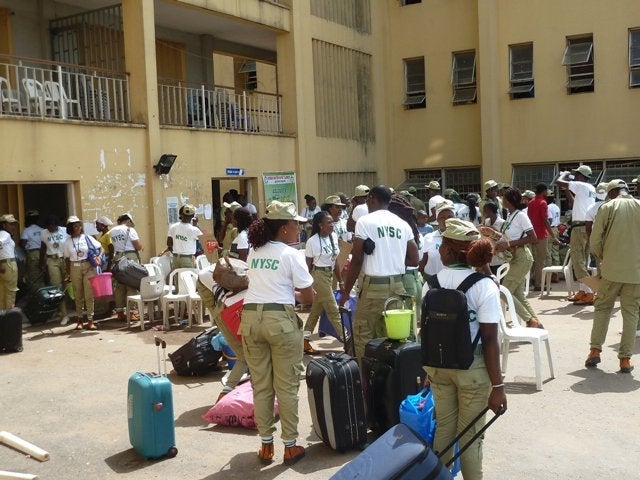 But there is one wahala. Vice President Yemi Osinbajo has called on the government to consider suspending the whole NYSC scheme for 2 years.
The Vice President is the head of the Economic Sustainability Committee (ESC) which was set up to help work out a sustainability plan for the economy post-COVID. In their report to President Buhari, the committee stated that their immediate focus was on the Education sector, so they could address the disruptions caused by Corona. Here's a bit of the report:
"Practical steps will be taken to minimise disruption to learning, utilising technology as appropriate. Specifically, virtual learning will be implemented (either online or through broadcast), virtual convocation ceremonies or issuance of certificates (with postponed ceremonies) should be implemented to continue educational progression."
What then happens to NYSC camp? They recommended that it be suspended for 24 months. This does not mean that NYSC will be stopped fully. Corpers will be posted to their PPA and they will continue their service year. Only the 21 days orientation camp will be suspended until the situation of the economy improves and the corps members are called back.
Good news or nah?
---
Hello there! Thank you so much for always reading. Are there topics you'd like us to write about? Do you have any NYSC-related questions you want us to answer? Send us an email kunle@bigcabal.com We look forward to hearing from you. Xx