Celebrities are always in our faces with their epic fashion fails. We understand that sometimes they might not like being popular, and that's why we don't require so much from them too. All we need is for them to have an epic fashion sense or hire a stylist with one. Too bad some of them don't do this. Anyway, here is a list of times celebrities had epic fashion fails.
1. Tiwa Savage at the Access Mavin Concert in 2016.
This is the kind of outfit you refer to as one-hand, one-leg. Better still, a jumpsuit that is actually jumping. This, right here, is the perfect fashion fail. An epic one at that.
2. That time Denrele went a fishing.
Honestly, we have to admire Denrele's courage. It must take a whole lot of boldness to step out in this fancy fishing net. We really hope he has donated it to the fishermen's association of Nigeria.
3. Who remembers Mercy Aigbe's feathered dress?
I had two questions when I saw this dress. Question 1: How many chickens did they have to strip naked to clothe Mercy? Question 2: How she wan take wash am or iron am?
4. That time Susan Peters stepped out in okrika bridal satin.
Well, I'm not exactly saying it's second hand. But come to think of it, doesn't it look like those dresses okrika sellers refer to as a "ball gown"? Maybe they told her that Cinderella was the only one to ever rock it.
5. Seyi Shay's one in town get-up.
This dress looks like sorrow, tbh. It's a wonder how she was able to smile and pose for the camera.
6. Alex Ekubo vs. Rubik Cube. Who wore it better?
The Rubik cube won this round. Next time, Alex Ekubo should pick on someone his size.
7. Starring Chika Ike as Africa Magic Cinderella.
A glass slipper and a pumpkin carriage is all she needs to complete this look. Oh, and Patience Ozokwor as the step mother.
8. This confusion of a dress Dakore wore to the premiere of Isoken.
From the colour to the design to the fabric, everything is a complete MISS. And what is that yeye bow at the back? An epic celebrity fashion fail.
9. Sorry Patoranking, but we have to rank you a zero for this.
As an aside, can we all spare one minute to thank God that these gladiators are out of fashion?
7 Fashion Trends You're Too Ashamed To Admit You Rocked
10. Kcee is a case. Yes, all pun intended.
Men, they will disappoint you. Especially Igbo men.
11. That time Olisa Adibua stepped out of his car to pick something at the AMVCA.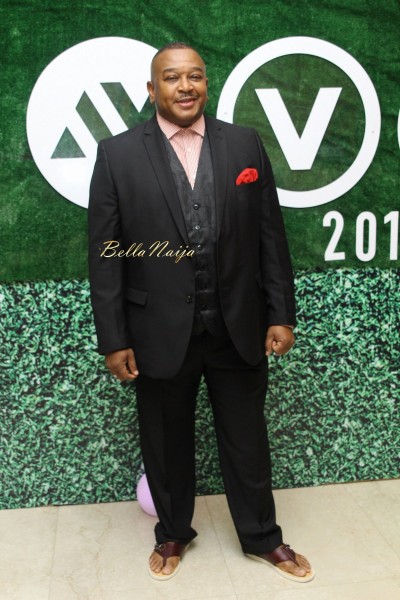 That has to be the explanation for it. Because how on earth can you wear slippers on a suit? You didn't check your mirror or what?
12. Mr. Ibu as the quintessential Igbo Sugar Daddy.
Peep the designer watch and the fancy suitcase. This man will destroy you with love and cash.
Speaking of epic celebrity fashion fails, you should see this list of 5 Fashion Items That Have Suffered In The Hands Of Nigerians