As simple as sleeping is, there are things that people shouldn't be caught doing while sleeping.
If you know anyone that does any of these things in their sleep, call 911.
1. They sleep in jeans
Pause for a second. Think a bit. If you know anyone that sleeps in jeans, I want you to take your phone and delete their contact now. Sooner or later, you will be their victim.
2. They can't sleep with the light on
What is in light that is scaring them? Abi is it not to close their eyes and sleep? Why must their sleeping be done in darkness. If it's not suspicious to you, it's suspicious to me and my homegirls. Run away.
3. They don't snore or sleep talk
If you don't snore in your sleep, it means you're not sleeping deep enough. Why are you not sleeping deep? What's happening that you want to stay awake small?
4. They sleep before 11 p.m.
You have to ask yourself, which meeting are they rushing for?
5. They wear bras to sleep
Omo, run.
6. They put their legs on the wall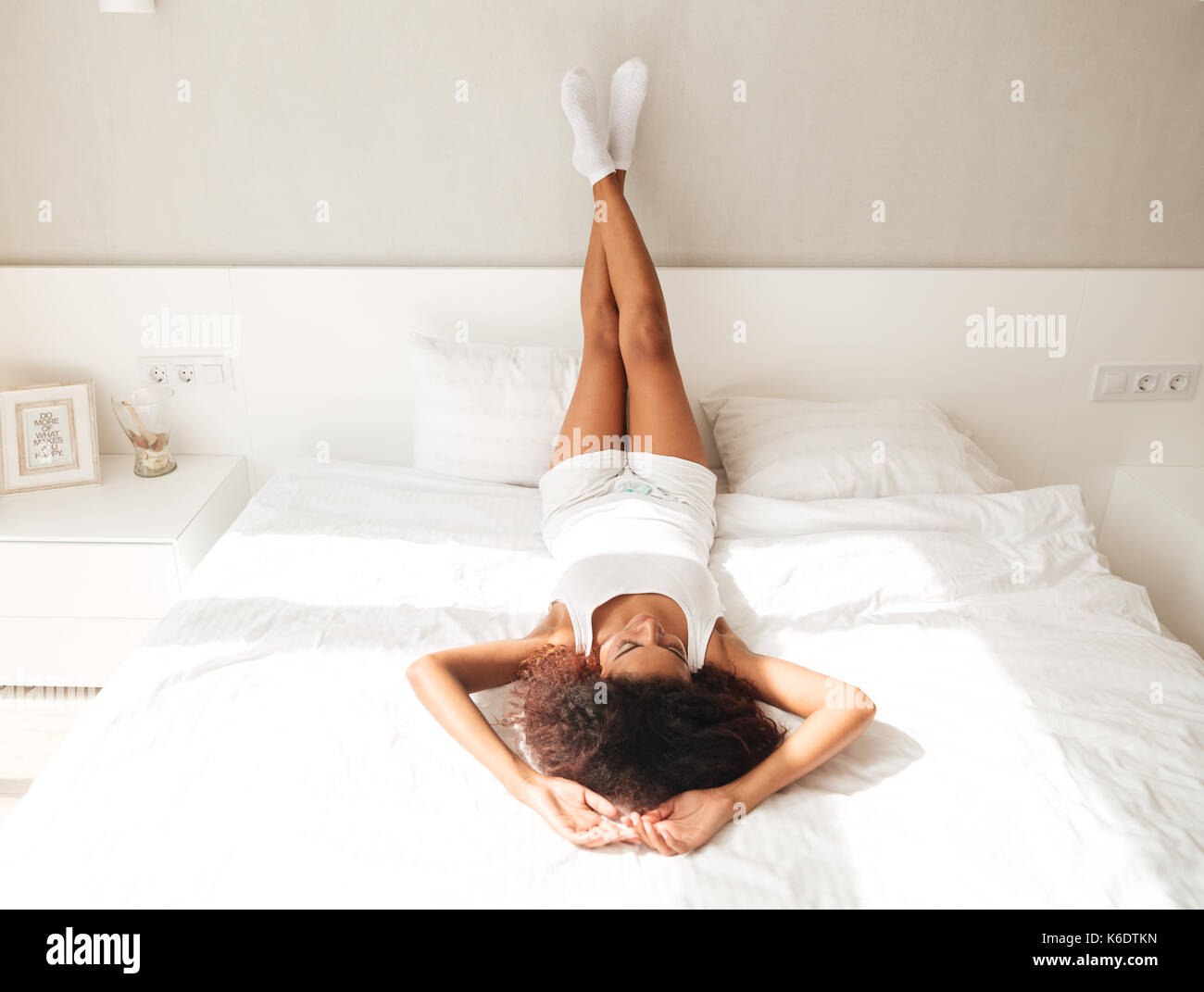 Should we even be explaining why you need to avoid people like this?
7. They sleep in their leggins
Apparently, sleeping in leggins is also uncomfortable. Maybe one day I will try it. But for now, avoid everyone who does this. May the Lord be with you.
8. They sleep with their belts on
Even if it's not jeans you're wearing, as long as you have your belt on while you sleep, you should be avoided.
9. They sleep with their wigs or make up
Who are they slaying for in the other side? Ehn?