If you've ever lived in an apartment where you had neighbours, you'll understand that there's a thin line between tolerating them and wanting to poison their food. Sometimes it's not the people in your village that are stressing your life, it's your next-door neighbour.
Before you move into your next apartment, these are some bang-on signs that the person you're about to become neighbours with will stress you.
1. They welcome you warmly.
If you're moving into an apartment and your neighbour starts being weirdly nice, just know that you have a new best friend who will come over by midnight to gist with you. It's either that or they're just super excited to have a new person to taunt and they can't suppress their feelings.
Why do you think the apartment you're moving into was vacant? Do you think you're the only one that knows how to snag good deals?
2. They don't welcome you warmly.
If you're moving in and your neighbour doesn't seem excited to see you, just carry your load and put it back in the truck. This one will appear in your room at night to warn you not to fuck with them. Don't say we didn't warn you.
3. They live upstairs.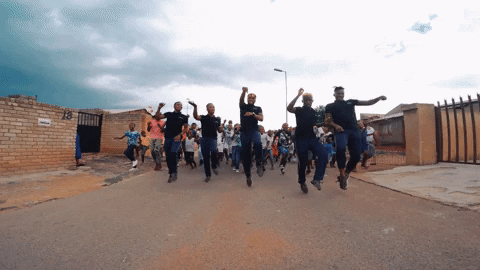 People that live upstairs think if they don't do legwork in heels from 10 p.m. to 6 a.m. every day, something bad will happen to them. If they're not dragging their table at the exact time you're trying to fall asleep, they're running around every 3 minutes. Why?
4. They have children.
If your neighbour has any child that isn't already in university, they will stress you. Here's a list of things you'll have to endure if your neighbour has a child:
Loud tears
Raised voices for no reason
Children running around and screaming for no reason
Children being mischevious- They'll write on your car and there's nothing you can do about it
Having to randomly babysit if you ever get close to your neighbour
More loud tears
PTSD from when your parents used to shout at you and beat you
5. They have a small gen.
If you live in an apartment building that doesn't have rules about when a generator should be on or off and your neighbour has the "I better pass my neighbour" gen, just forget what good sleep means, and say bye-bye to your eardrums.
6. They are single.
You see those single neighbours? They will stress your life by trying to cuff you. Avoid them.
7. They're not single.
If your neighbour is not single, forget everything you know about your innocence. Every night, you'll hear things that will shake you to your core. It's either someone is moaning, or someone is shouting another person's middle name, or the bed is about to break their floor and fall into your own apartment.
8. They have a car.
It's Saturday morning and you're trying to get some extra sleep because you partied hard last night, but all of a sudden, you hear a loud bang on your door.
"Who is there?"
"Please come and move your car. I want to go out."
Stress.
9. They cook by themselves.
These ones are either cooking something that is choking you, cooking something that smells so nice but you can't have any or borrowing Maggi from you. There are no in-betweens.
---