In case you haven't heard, Davido jokingly asked his fans to send him money. He didn't even mention "fans" per se. Here's what he said:
And in less than one hour, he has received close to 73 million naira.
Let's face it: this can never be your portion or my portion. It's not a curse oh, but who have you given a hit song that will send you this amount of money? Where is your Anon? Ordinary 2k that you asked your followers, they did "eyes right" and aired you like a dirty rug.
The solution to this is to find a way to make Davido share his giveaway with you. At all at all na im bad pass. Even if you get 5k out of his 73m, it is still something. Now follow our advice so you can secure your own bag. Hurry now before the door of favour closes.
1. If you've ever insulted Davido, start deleting your tweets.
You never know when the devil will arise on top your case. Tweets that you made out of jest, haters will pull them up and say that you are an enemy of Davido. And that has disqualified you. May we not use our hands to tweet away our blessings. Amen?
2. TELL HIM YOUR NAME IS FLORA!
Davido has a song called "Flora My Flawa." You ought to know this if you want to share his bag with him. So, better start telling him now that you are the Flora he sang about. Enter his DMs on Instagram, Twitter and even Facebook. Reply every post by asking, "Davido, Flora your flawa is withering. I am dying. Please water me with money." By the time you frustrate his life, he will give you small change.
3. Tattoo his face on your body.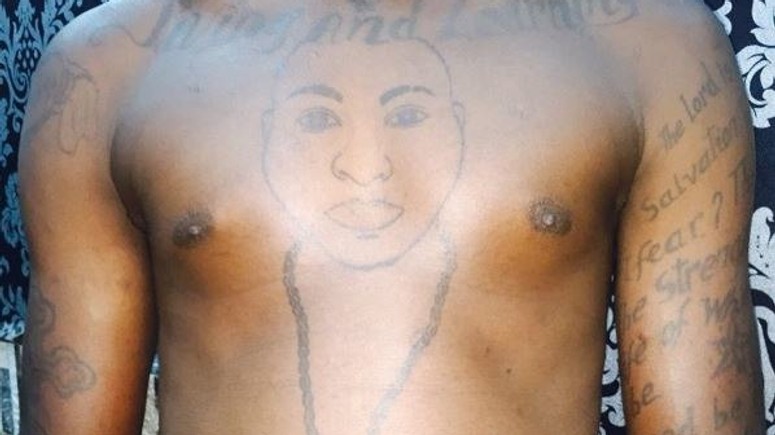 Choose a very conspicuous spot. You can tattoo him on your back, or between your breasts or on your upper arm. Now post that picture everywhere until you secure interviews in every major gossip blogs in Nigeria. Shame will catch him and he will decide to give you money so you can rest. And if he doesn't give you anything, don't cry. Try the next step.
4. Tell him your owo ori is just 100k.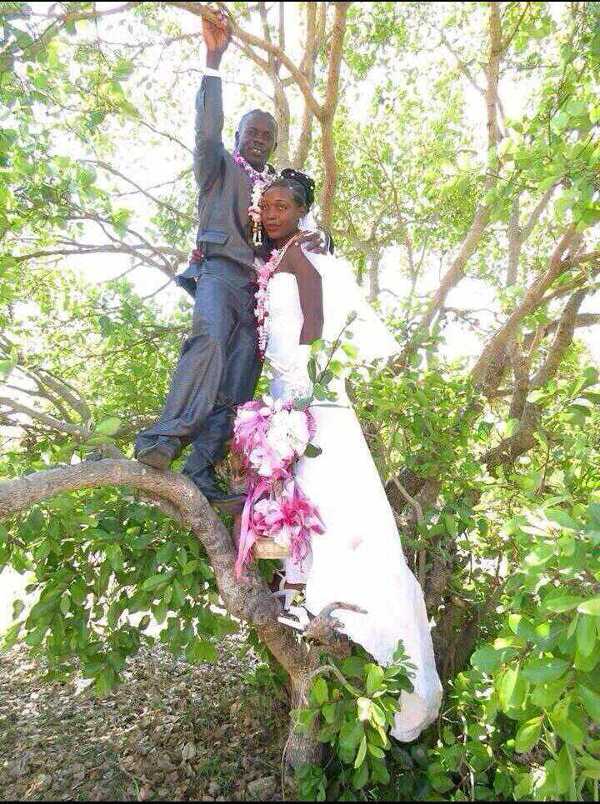 He kuku said it in "1 Milli" that if your bride price (owo ori) is 1 million dollars, he would pay it. Help him to beat the price down. Tell him it's just 100k pere, and you can collect the payment in instalments. 10k for 10 weeks. Don't worry, he won't demand to marry you. He already has enough pretty women to deal with.
5. Lie that you went to the same school and that you were best friends.
Just come online and say that you and Davido attended the same secondary school and that you lost contact after your father was posted to Ougadougou to fight in the Kutupakutupa war, and that you did not have any internet, so you couldn't locate him. Say that you wrote plenty letters, but they returned unread. Davido is kind-hearted, he might even invite you to his place to confirm your story. Once you are alone with him in private, just fall down to your knees and start telling him about your generational poverty. You will leave there with nothing less than 1 million naira. E sure me die.
6. Pray and fast.
Invoke the help of God. This should be your prayer point, "My father my father, I want to reap where I did not sow. The same way you denied King Xerxes rest until he answered Mordecai's call for help is the same way you should deny Davido rest. Let him not sleep or eat until he shares that money with me." Speak in tongues and pray naked. God will probably answer you because He doesn't want to see your filthy nakedness.
7. And if prayer doesn't work, use juju.
Davido's real name is David Adedeji Adeleke. Herbalists usually require the full name. Do with that information what you will.
8. And if everything fails completely, take Hauwa's advice.
When you secure that bag, don't forget to give us our cut, otherwise we will tell the whole world what we cooked that burned the whole house down.
COMPONENT NOT FOUND: donation