It's your birthday, we understand. But please and please and please, you need to stop these things.
1. "In massive addy."
This is wrong on multiple counts and I'll tell you. First of all, "addy" does not mean advance. It means address. So each time you type "In massive addy", what you are saying is "In massive address." Now tell me, does that make any sense to you?
2. "8 days to your day."
Girl, stop it. June 39th is your birthday, and we know it. We have a calendar to remind us, so please resist the urge to turn yourself into a detonating time bomb. If you keep doing the countdown, we might vex and mute you. And then what happens? Your birthday will come and go and we will not greet you, because you have by your own hand chased away your well-wishers.
3. Status updates that look like waist beads.
It's your birthday, we get it, but that is not an excuse to post your entire gallery. Abeg na. Just post your birthday photoshoot and go. We promise you we will not vex.
4. Reposting people's wishes on your status.
Think about it: someone will post your picture with a long epistle. You will screenshot this post and then post it on your status with"Thanks b." The person whose post you screenshotted (if that's correct) will now screenshot your screenshot and post it on his/her status. Be honest, do you think God is happy with you?
5. Writing the first and second book of Chronicles on your status to greet somebody that your WhatsApp contacts don't even know.
Yes, they are your back bone, the pillar of support that holds your life, the owner of the money on your head. But we don't know them and frankly, we don't care. How about sending them a DM with your Songs of Solomon? Please let us rest.
6. Birthday greetings that should be consumed by fire.
What on earth is "Happy Natal Day"? "Happy Womb Escape"? "Happy EarthStrong Day"? You know the craziest I ever saw? "Happy Abortion Escape Day." Omo.
7. STOP POURING DIRTY WATER ON PEOPLE.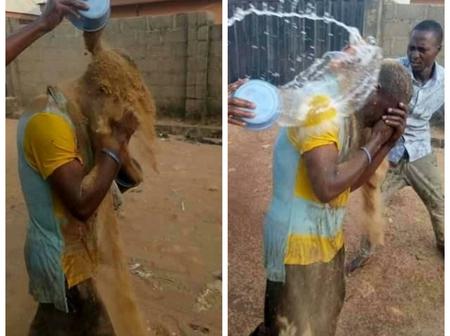 Yup, scream it louder for people at the back. That behaviour must perish this year.