Over the past couple of years, there have been a lot more open and honest conversations about the level of abuse a lot of Nigerians faced at the hands of their parents, all in the name of discipline.
So, we decided to talk to a few young Nigerian parents who are trying their best to break the cycle of abuse. Here are 5 of the most thoughtful responses we got about how they are disciplining their kids.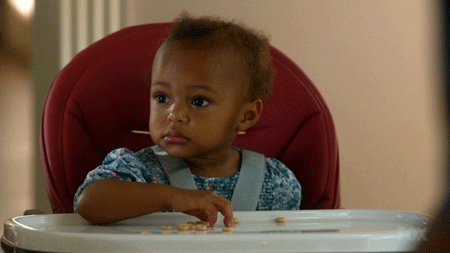 Sola, 34/Female/A parent for 4 years
My parents had different disciplinary methods. My mum used to beat and verbally abuse us. She also used to slut-shame me — she called me an ashawo when I was only 10. My dad, on the other hand, mostly used his words. He only beat us on rare occasions.
With how my mum's methods affected me, I am really not a fan of spanking. That doesn't mean I've never done it though. When my child was younger, I spanked him a few times. He never used to hear word before.
Thankfully, as he's gotten older, he's learnt to understand the 'Nigerian mother glare', so I've stopped spanking him (for the most part). Honestly, it's easier said than, especially if that's how you were raised.
From personal experience, I know how beating and verbal abuse can break a child, so I'm trying to be better. I talk to him when he misbehaves and it mostly works. When it doesn't, I send him to the naughty corner or threaten to take away something he loves.
As he is growing older, he is learning to apologise once he realises he's done something wrong. I really hope it continues like that. If either of us is upset about something, we talk about it and make amends. That's where we are right now.
David, 30/Male/A parent for 9 months
I grew up with the typical Nigerian parenting technique, and that's something I would never do to my kid. I find it really repulsive that parents can casually assault their children and people think it's normal. I feel even worse when I see young people defending it.
I know from experience that it does not work. I was a very stubborn kid, so I got beaten a lot. All it did was make me resent my father. I remember beating my younger sisters because I thought it was normal, and I still regret it to this day.
In my opinion, beating is the lazy parent's way out. It's just a thoughtless, short-term solution. Looking at my 9-month-old, I know how frustrating kids can be, but that's why you have to be ready before taking the plunge.
Sure, I live outside the country and it's illegal to beat your kids here, but I still wouldn't have done it even if I was in Nigeria. You're beating a child that cannot fight back. That's just pure wickedness. You have to use your words.
Sarah, 28/Female/A parent for 2 and a half years
My parents beat me a bit when I was growing up. I am the first child, so I think they were still figuring out their parenting style. To be fair, they only beat us when we did something really bad, even though an "I am disappointed in you" would have had the same effect.
For my kid, there's still a lot of room for 'misbehaviour' at this age. I think of it in terms of behaviours that I want to encourage and the ones I would like to discourage or reduce. For example, I am okay with him yelling and running around, but in moderation.
When the sound goes above a certain level, I calmly draw his attention to it. If he does something bad, I point at it, tell him what he did that was inappropriate, then I move on. If it's really bad or insensitive, I give him a time out.
The time outs come in stages. There's time out with the door open, which he doesn't mind so much. It just lets him know that I want him to chill out for a bit. Time out with the door shut means mummy is angry.
Honestly, it's not very easy to uphold. It's really difficult actually. The terrible twos are a nightmare and I hear that it gets even worse. I just try to keep a cool head and remind myself that he's 2.5 and I'm 28.
Segun, 31/Male/A parent for 4 years
With my parents, it was a combination of verbal abuse and punishment. My mum spanked us a few times, but it was rare. My dad never touched us. He just gave us the silent treatment whenever we really misbehaved.
I've been a parent for 4 years now, and I sometimes find myself yelling out of frustration because my child isn't listening. There's some light spanking too, but these days, I try to make that the very last resort.
Now, I'm learning to have A LOT of conversations with my child about their behaviour. The challenge is that a lot of us learnt how to parent from our parents and while mine did their best, some of what they did just wasn't right.
If I'm being honest, it's not easy to refrain from yelling and even spanking out of anger and frustration. Parents are people too. Still, I'm doing my very best to not be the type of parent that people on Twitter are always cursing.
Ameh, 28/Female/A parent for 3 years
My parents used both verbal and physical methods of discipline. I think based on their personalities, one of them was the "good" cop, always using words and advice, and the other was the "bad" cop, beating us whenever we went out of line.
I'm currently choosing to discipline with a lot of communication. I'm using consequences, not "punishment". These consequences are usually related to the action. For example, if my child is being careless with a toy, I could issue one or two warnings and then take the toy away.
The hardest part is how much concentration it requires. First of all, I'm choosing not to shout impulsively because our kids mirror our behaviours. We've never spanked her, but I used to say "I will spank you" as a threat. I stopped when she started mimicking it with us and her friends.
Also, there are not that many people around me using this parenting style, so there's some judgement. They act as if we are betraying the upbringing we had, or as if choosing this style is us saying we are better than other parents.