Nigerian politicians have been moving mad lately. To be very honest, they have always been moving mad, but now we are calling them out on their bullsh*t. If your father/mother is a politician, then, let me break it to you: Honey, you will catch these hands too. Nigerians are angry, and this rage is burning everything like a fire.
To save yourself, I came up with a list of things to do that will expose your parents or show them pepper until they come out to confess their evil deeds. Don't thank me, I'm just doing my part as a good Nigerian citizen.
1. Create an anonymous account and post their sins.
Did your father hoard indomeannn? Nne, you know that is intolerable. By yourself, open another account and help them to confess.
2. Trap them with their own words.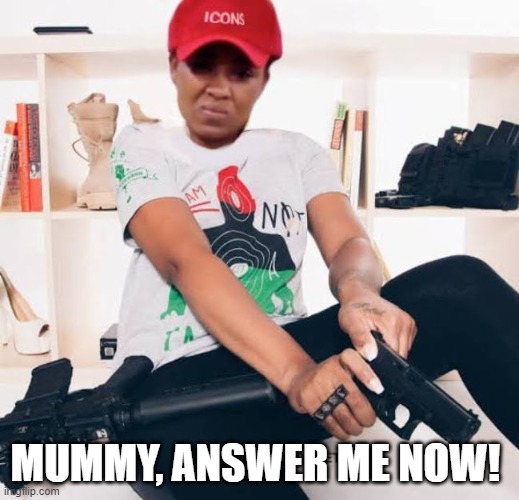 Place a secret camera in the room and ask them what they think about the #EndSARS protests. If they talk rubbish, post it on the internet and say nothing. If you cannot do this, the next one is for you.
3. Tell them you have a surprise for them, and beg to blindfold them.
Then you will lead them by the hand to the car where you will drive them to the middle of nowhere and abandon them without food or water. Come back for them two days later. See if they will not beg.
4. Did your father or mother call Nigerian youths children? Pour werepe inside their bath water.
Don't waste time. Let them bathe and start scratching body like a person gifted with a rare case of craw craw.
5. Ask them to resign.
We know that you will not say this. You too, you like the free money you are collecting. But try it anyway. If they refuse, set leg for them so they can fall down and knack head on the floor. Tell them sorry and buy paracetamol for them later.
PS: Follow these advice at your own risk. If your parents disown you, don't come and call our names abeg. Our hand no dey.
If your father/mother is a senator and you know s/he is silent, here's how to relieve them of their duties. Nobody will know:
If you have politician parents, here's one way to help them spend that money: donate to us.
Help Zikoko keep making the content you love
More than ever, people are turning to Zikoko for stories that matter and content they love. But still, we, like many media organisations, are feeling the financial heat of these times. If you find us valuable, please make a contribution to help keep Zikoko zikoko-ing.
Thank you for your support.
We are also cool with Crypto.