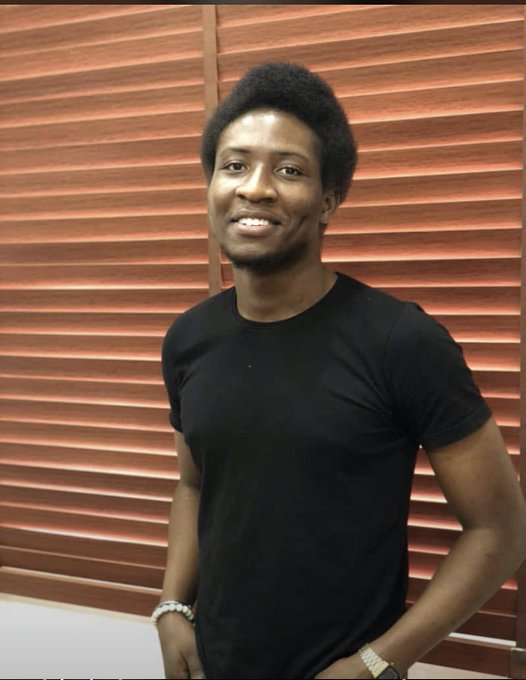 When Kelvin Eghagha heard about the death of David Ntekim-Rex on Sunday, 17th of January, two days after it happened, he remembers feeling upset because he thought his older brother, who broke the news to him, was making a tasteless joke. "But he seemed serious about it, so I asked him how he could confirm this and he told me that a neighbor close to David's house had told him."
Kelvin's parents were colleagues and close family friends with David's mother, Dr. Yewande Ntekim-Rex, a senior lecturer at the English department, University of Lagos. Kelvin had known David since he was a child and had come to see him and his other two brothers as his own siblings, and their mother, Dr. Yewande as his aunt.
Later that day, Kelvin drove his parents to David's house where he learned more about David's death. As he recounted the story he was told over Zoom, his voice heavy and disappointed, the timelines and scenarios that make up this story pointed to how little regard authorities have for a Nigerian life.
While trying to keep a firm composure, Dr. Yewande was the one who explained how she had been worried that David hadn't returned home at around 8 p.m., which was when he usually came home. She then called on family relatives to help her look around the neighborhood for David, a search that would end when she got to the side of the street where David's body lay, bloody and barely conscious.
The Robbery:
David Ntekim-Rex suffered a robbery attack on a Friday night, the 15th of January in Jibowu, a street within close range of Yaba, in Lagos, Nigeria. He was on his way home from work when some robbers riding past on a bike tried to steal his phone and when they couldn't, they shot him in the face. Eye-witnesses at the scene were afraid of taking his body to the hospital to avoid being possibly framed for his shooting if stopped by the police. But they had to do something, so they called the police.
By the time his mother would get to the scene, the police had arrived and were taking pictures, collecting evidence. "Aunty Yewande explained that when she held David's body in her arms, she could still feel his pulse, but the police would not let her take him to the hospital for treatment." This was around 8 pm and between that time and when the police would finally let them go at 10 pm, they had tried to take possession of David's bag containing his laptop. They had insisted, as Kelvin was told, to keep the laptop without explaining why.
The Chase To Save David's Life:
When the police agreed to let David be taken to the hospital at 10 pm, his pulse had already begun to dull. "When they got to the Military Hospital, Yaba, she said the gates were locked. She and the relatives with her kept trying to get the attention of the nurses who they could see behind the gate, but they made no move to help. After a while a matron at the hospital stepped out to see what was going on, she checked for a pulse and confirmed that the pulse had grown significantly weak. The doctor that would later step in only felt David's pulse briefly and then told them to take him away," says Kelvin. But that would not be the only time David would be rejected care. Kelvin was told that the police had insisted on David's family driving with them to a police station at Sabo, Yaba where they were delayed even further. "Aunty Yewande told me that when they got there, the police took a long time getting the statement ready. For one, the senior officer that was meant to write the report was inebriated and it took him up to an hour to write the report because he was staggering and unconscious. After the statement had been put together, the police began to inquire about the laptop again. It wasn't clear what their aim was, but they weren't allowed to leave until 12:30." The police's insistence on a statement was especially suspicious as the law mandating a police statement before hospitals can treat gunshot wounds was pretty scrapped in 2019.
According to what was relayed to Kelvin, the family couldn't get any medical help at LUTH's emergency ward. "The doctor they finally got to speak with asked aunty Yewande if David's body was still warm, and she confirmed that it was. He asked her if he still had a pulse and that if it was low or if he didn't at all that there was nothing he could do. He did not come out from behind the door where he spoke to them, he didn't check David's body, he just shut the door on them and walked away."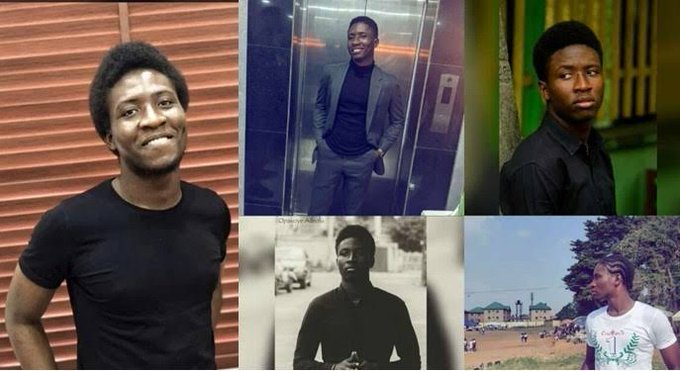 What The Police Had To Say:
In a statement made to Punch Newspaper, the Lagos State Police Public Relations Officer, Muyiwa Adejobi alleged that David had passed away by the time they got to the scene of the crime. He said, "On January 15, 2021, we were informed around 11.20 pm. On getting to the scene, police men met his lifeless body, but relations insisted that he was not dead. So, police took him to Military Hospital, Yaba but the hospital said they could not treat him and then referred him to LUTH.
"He was accepted at LUTH and he was confirmed dead. The family returned to the police to get extracts at the station for a mortuary. So, the allegation of the police abandoning him is not true."
–
David wasn't just a prodigious tech talent, beating 17,000 other participants in the 2018 Master the Mainframe competition to emerge as that year's regional co-winner, or collecting outstanding awards for his computer skills since 2014. He was also a child who was fiercely loved by his mother, "she was the one who plaited the braids he had on his head and when she talked about him, you would often see her eyes sparkle with pride." Kevin tells Zikoko.
"He was a quiet person and being very gifted. If you'd met him, he most likely won't say much to you, but when you leave, he'd describe you so well," a friend Temitope Oladejo tells Zikoko. Many of David's friends also share that sentiment and it is without a doubt that he meant a great deal to the people he left behind. At this time, not much is known about who will be held accountable for denying David the early treatment that might have kept him alive today, but one thing continues to be apparent about the current systems available in Nigeria, and it is clear that they have been designed in one way or another to end lives and snuff out dreams.
"This incident is really making hit accelerate on my Japa plans. David's family is going through unbelievable pain right now. They need all the support they can get. There were plans for David to move out of the country this year, his mum was certain that he still had some time, that he would be safe enough to make it out of here alive. He had so much promise, now it's all gone."