Have you been contemplating travelling across West Africa? Do you need strong reasons to? This is all you need.
1. To be exposed to new culture.
Did you know, for instance, that in Guinea Bissau, Jollof rice is called Thieb Blanc? Or that it is not like the Nigerian Jollof rice that is deeply coloured. But it's made with rice and tomatoes too. The missing ingredient is tomato paste which is why it's colour is so pale.
2. To see the nightlife in other African countries.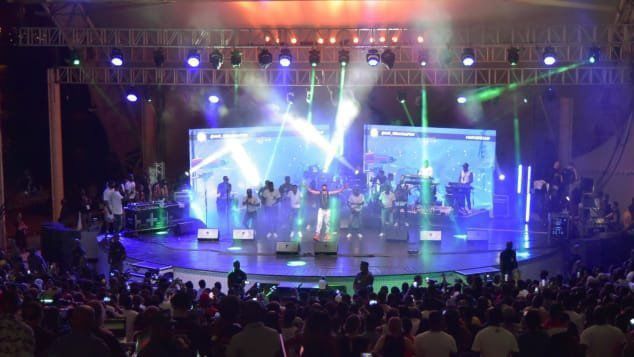 To borrow from Asa, "You never know until you try."
3. To meet new people.
Business partners? Lifetime friends? The love of your life, maybe?
4. To see wonders of the African world.
Have you seen Thomas Sankara's country? Or The Door of No Return? Have you been to the Python Temple? The Waterfall in Cote D'Ivoire? Africa is blessed, y'all. Take time to see it.
5. To understand the cash distribution across countries.
Did you know that in Sierra Leone, $1 goes for 9,800 leones? And that a hotel room costs 618,000 per night? Or that a bottle of coke costs 6,000? Ordinary coke, you say? My dear, one more reason to explore.
6. To taste the food.
Not every time eba and Semo. You need to travel to experience the culinary prowess of other countries.
7. To try out new things, really.
You can join the surfers in Robertsport and learn how to surf in Liberia. You could even learn how to pet a snake or a crocodile. Honestly, there's more to life. Live this one you've been given!
Our Jollof Road team had a great time touring West Africa in 80 days. Here's a plug to the things we saw, the places we visited, the food we ate, the people we met. In short, all the fun we had.