For creators, inspiration can be found in the most unexpected places. That's why we created #Watchlist — a series that asks Nigerian video directors to list the most interesting things that influenced their creative choices while shooting.
---
The most essential Nigerian star of the past two years, Burna Boy kicked off 2019 with the clip for his Zlatan-assisted gem, "Killin Dem". While the song actually dropped in 2018, the dynamic video helped turn the banger into one of the year's biggest hits.
So, as the video just crossed 20 million views on YouTube, we decided to talk to Prodigeezy, the Headies-nominated director behind it all. Driven by a desire to make "the greatest Zanku video ever", here's how he put together one of 2019's most unforgettable clips.
On main inspiration:
When we got to set, I remember saying to Wande Thomas, the producer of the video, "This has to be the greatest Zanku video ever", and it turned out to be exactly that.
Inspiration always starts with the song. It creates a visual universe you can explore. "Killin Dem" inspired the overall mood of the video, influencing location, choreography, directing and cinematography decisions.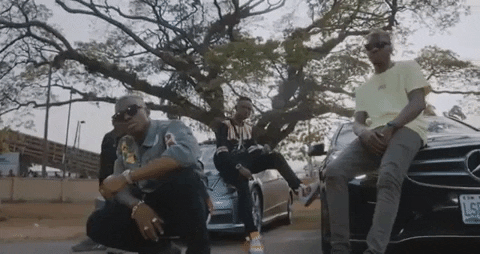 On the intended effect:
I wanted to create something epic for the Zanku culture. The song had only been out for a few days, but I knew it had the potential to be one of the biggest Zanku songs ever.
It needed to have a video that would equally represent, and my vision was for people to see images and frames from the video each time they heard the words "Gbese" and "Zanku".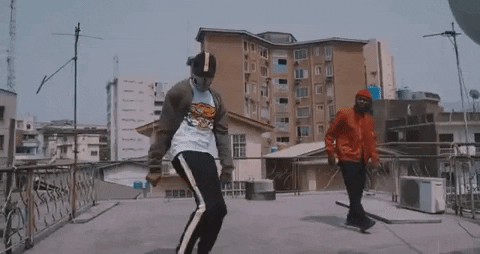 On visual references:
The visuals were inspired by photowalks I had taken around that location a while back. Lagos island is one of my favourite places to shoot because of its authenticity — a seamless blend of the old and new.
It definitely matched the energy of the collaboration and was a no-brainer. As far as influences, Adriaan Louw's work with Major Lazer created an interesting palette which we borrowed some elements from.
A picture from Prodigeezy's photowalk
Major Lazer and Burna Boy's "All My Life"
On casting and performance references:
The style choices in the video were influenced by the fusion of afrobeat and hip-hop dance culture. As for the performances in the video, everyone was just matching Zlatan and Burnaboy's energy.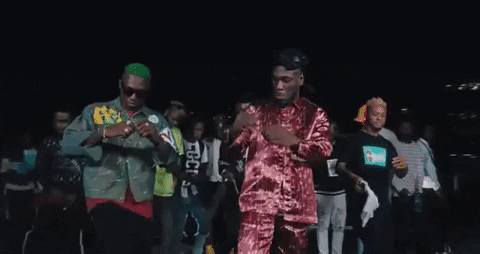 On oddest influence:
The harmattan. It's my favourite season of the year, and it was still dry and windy when we filmed. It must have subconsciously influenced parts of the creative process. Not sure which parts, but it did something for sure.