From sudden discomfort to general fatigue, there are many reasons people stop sex halfway through. So, I asked a bunch of Nigerians to share some of their pettiest excuses.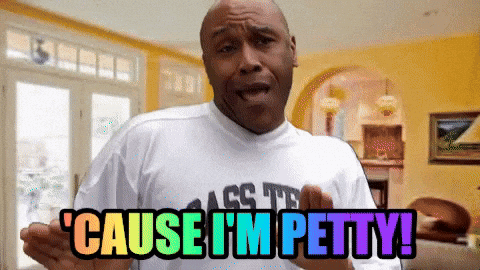 Here are nine of the best answers we got.
Ruth, 31/Female/Bisexual
I was cheating on my boyfriend at the time, and the person I was sleeping with kept asking, "Is he as good as me?" I didn't need that kind of guilt in the middle of sex, so I told him to get off me and never touched him again.
James, 25/ Male/Gay
I was having sex with this "straight" guy, and it was going pretty well until he called my ass a "pussy". I wanted to ignore it, but he kept loudly repeating it. I immediately lost interest. I told him to go and look for a woman since it's pussy he wants to fuck.
Mary, 27/Female/Straight
I ended the sex because the dude was too quiet. Like, how can we be fucking and you can't even let out a slight moan? Which hard guy are you forming? I just took that to mean he wasn't feeling it and called it a night.
Femi, 28/Male/Straight
I don't know if this is petty enough, but she stank. Every stroke was like impaling a rotten fish. It was like a chemical-weapon-grade ooze. So, I faked an orgasm, pretended to take a phone call and ran out of there.
Esther, 25/Female/Straight
This guy was definitely a Rottweiler because he was licking me and wetting my whole body with spit. I paused and asked him what he was doing, but he seemed genuinely clueless. I just laughed, hopped off the bed and went to shower. I was so irritated.
Tomiwa, 27/Male/Straight
A woman once stopped having sex with me because of the song I was playing. It was Ty Dolla $ign's "Horses In The Stable". She said it made her feel like a whore and showed that I didn't like her.
"You're just another girl and this is just another night" is a line from the song. I can see why she got upset, but it was facts. It was funny how she said she needed to pee, and the next second, she was fully dressed and ready to bounce.
Ibukun, 31/Female/Straight
He kept asking if he could take off the condom because he wasn't "feeling anything". He asked the first time, and I said no. He asked a second time, and I said, "No and please don't ask me again."
Of course, this goat asked the third time. While he was still inside me, I reached for my phone and ordered an Uber. I don't even think I was petty. The bitch nigga was willing to expose me to disease and potential pregnancy for a fractionally better orgasm.
Ebuka, 31/Male/Gay
We didn't even get to the sex part before I called it off. I tried to kiss him, and he aggressively dodged my lips. His reason? He doesn't kiss men, only women. I was very confused, but I didn't even question it. I just told him to be going.
Bimbo, 24/Female/Straight
I was sleeping with this guy who's always been insecure about our lack of exclusivity. That's how, right in the middle of the most intense sex we've ever had, he said, "I wish this pussy was all mine." I've never gotten so dry so fast.
Let us fix your sex life. Take these quizzes.